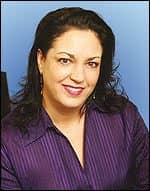 Julie Kirst, Editor
The results of a recent American Hospital Association (AHA) survey shed light on the constrictions hospitals feel due to the economic crisis and the subsequent implications this has for biomed departments. "The Capital Crisis: Survey of Impact on Hospitals," conducted from December 2008 to January 2009, resulted in 639 responses from nonfederal hospital CEOs.
According to the survey, the usual avenues of revenue generation for hospitals have become more difficult to access, resulting in a severely constrained ability to borrow money. In addition to charitable donations and reserves hospitals build up from positive net incomes and returns on invested money, they also rely on borrowed money, predominantly from bond offerings and loans.
The AHA reports that 9 out of 10 hospitals find it harder or even impossible to access tax-exempt bonds—a crucial source for borrowing for the majority of hospitals. Banks and other financial institutions are becoming more difficult to access as well. The same percentage of respondents reported that obtaining charitable donations has also become problematic.
According to the report, "Broader effects of the economic slowdown play into hospital capital decisions as uncertainty mounts, operating performance declines, and the value of reserves falls."
The result is that 45% of hospitals have postponed capital projects due to start in 6 months, and 13% have put a halt to projects already underway. Unable to fund these projects not only affects the facility's ability to serve the community, but the report says that it also impacts US health care system goals, such as improved quality and efficiency.
Is Leadership the Answer?
While there is no simple answer to the financial obstacles in health care, Floyd D. Loop, MD, former Cleveland Clinic CEO, addresses the struggles hospitals currently face in fulfilling their missions with his book, Leadership and Medicine. He urges health care professionals to "remember that we are not in the business of business; we're in the business of medicine. Our product is a changed human being." He adds that financial profit is essential for those who provide these services, yet it should never be pursued at the expense of the patient's well being.
He focuses on effective leadership, and he offers leaders of all levels a guide through these economic challenges to keep them focused and to help them survive. Recognizing the myriad and varied components of hospital systems, he says that bringing together innovation, clinical value, effective communication, and follow-up encompass true leadership.
Other tips for successful leadership include holding everyone in all areas accountable. According to Loop, individual accountability and a sense of responsibility need to be viewed as incentives instead of threats.
Teamwork and trusted leadership are strategies that can help professionals maneuver through the changes and create more successful organizations. Without trust, Loop says, a leader cannot lead. "With trust, you can energize staff and employees to reach heights they may never have imagined possible. You might not be able to always inspire the team, but you can stretch their performance."
As a leader of a biomed department, can you inspire your staff with trust and teamwork to achieve more? E-mail me with your ideas for taking your department a few steps closer to greatness.
Julie Kirst