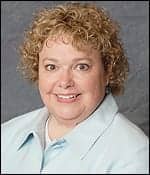 Barbara Christe, MS
We're partners, you and I. You did not volunteer. You did not sign up. But, together, we must work tirelessly to produce the best possible BMET graduates. Graduates need far more than the latest computer networking skills or the ability to analyze a transistor circuit. To round out our classroom instruction, our student BMETs need the opportunity to develop a deeper understanding of medical equipment. They should have the opportunity to experience staff interactions and learn to effectively communicate. Nothing promotes learning faster than hearing a retractor clang on the OR wall when it is thrown by an upset surgeon. The clinical setting cannot be duplicated in a classroom or textbook. You play a vital and irreplaceable role in this development.
A strong foundation for a BMET career begins with student experiences during formal and informal internships. This model of experiential learning mirrors other medical specialties. Academics have relied on clinical internships since the beginning of medicine. For example, nursing education would be far different if hospitals decided that student nurses were too time consuming and added too much burden to current nursing staff. BMETs play a vital role as part of the health care team. Please do not abandon a well-crafted educational model when a new management company takes over the clinical engineering shop or a new director comes from a different discipline.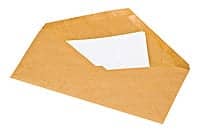 Please open your talented and experienced staff to my students. Offer my students some of the wisdom of your staff, which has been acquired through hard work and years of effort. Demonstrate to my students the smooth functioning of your department, built on the expertise of your BMETs. I understand that mentoring takes time and effort; however, I urge you to thoughtfully consider the importance of your contributions to overall patient care. Even more importantly, evaluate the importance to this specialty.
As wiser and older workers retire, who will understand the history of technology in medicine? Learning from the past is critically important for both the current and future safe and effective use of medical technology. Please facilitate this subtle transfer of wisdom, which passes over coffee in the cafeteria and under operating room tables while demonstrating a repair.
I surmise the greatest resistance to volunteer student interns comes from managers and directors with varied backgrounds outside of clinical engineering. The vital role of mentoring can seem less important in the perspective of HVAC or plumbing. The connection between the academic instruction, intern, and mentor can be lost in translation. In this case, I urge BMET staff to persuade their directors to explore the importance of student support and facilitation. I propose the following issues for consideration:
A facility can observe a student as a potential employee. Some organizations have explained that they are not hiring; therefore, they do not need students. I suggest this is short sighted. An intern could apply to an institution years later, with a bundle of experience. The internship relationship could supplement the consideration of this applicant.
Teaching hospitals have, as part of their mission, a social and ethical obligation to train the BMETs of the future.
Change happens. Regardless of the current hiring status of an institution or organization, the future is unexpected. No facility would like to hire a graduate who has never been in an OR or ER.
The mentoring offered by your staff is more transformative than all the words in all the textbooks. Your staff models the qualities and facets you seek in BMETs. They demonstrate these skills to students who learn the subtle art of customer service. Only by observation and practice can my students increase those vital skills.
| | |
| --- | --- |
| | Find past Soapbox columns in the 24×7 archives. |
I acknowledge my request for time to nurture students is challenging to some directors. At some facilities, the odds are that the intern will never be employed by the institution. However, my budget does not facilitate the purchase of the latest medical equipment for student laboratory use. Our funding does not support a functioning operating room. Our instruction is in a vacuum without patients or the rest of the medical team. Internships are your payment toward the longevity of the field.
Please share these ideas with the decision-makers at your institution or organization. I urge you to support student experiential learning and to facilitate a culture that supports BMET student internships.
---
Barbara Christe, MS, is the program director, biomedical engineering technology, associate professor, engineering technology department, Indiana University Purdue University Indianapolis, and a member of 24×7's editorial advisory board. For more information, contact .
What's on Your Mind?
Got a gripe? A recommendation? Does someone or something deserve praise? Share your opinions and insights with your peers. Soapbox columns should be 850 to 900 words in length and can be e-mailed to .