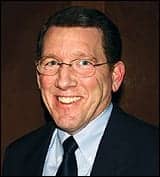 Mel Roche
When BC Group, St Louis, President Mel Roche founded the company's parent Lloyd Industries in 1981, he was its only engineer, manufacturing products himself from the ground up. Almost 30 years and a full team of engineers later, Roche is still hands on, but in an altogether different way. After purchasing BC Group in 2005, Roche has grown the company into a large-scale sales and service organization that offers thousands of products including an extensive list of test equipment. Roche recently spoke with us about ISO certification, the company's latest product launches, and how advances in automation will impact the future of biomedical engineering.
24×7: BC Group recently moved into a new facility. Tell us about the challenges in moving such a large operation.
Roche: In January 2009, we completed our new 50,000-square-foot facility and moved our complete operation into a single location. If you have ever moved your home you can certainly empathize. Take that experience times 10, and that will give you a feel for the task of moving two functioning operations.
We have a lot of equipment: wave soldering machines, environmental chambers, CNC machining centers, etc. So there was a lot of heavy lifting as well as delicate handling, not to mention standard production equipment, inventory, finished goods, calibration, and research and development labs, plus all of the office functions that make a company tick. Of course, we were not only moving but also consolidating at the same time. However, thanks to the hard work of our truly remarkable people, we pulled it off and it was almost totally transparent to our customers.
24×7: What are some of the benefits/drawbacks of the new facility?
Roche: The facility is state of the art with everything from conductive antistatic epoxy floors in production to a networked building management system. It's big and fresh and fun. In addition to all of the standard stuff, it has a training center, product display areas, employee lounge with soft leather chairs and computers, a kitchen area with eight microwaves, and on and on.
With everyone at one location, our ability to respond to customer needs has been greatly enhanced. Our new IP phone system and greatly expanded network makes us more efficient and responsive. Our new research facilities will allow us to bring products to the market much more quickly. The new service department provides for more efficient service and calibration as well as expanded capabilities. The larger production floor and fully integrated production systems that have been added allow us to do 21st-century manufacturing and provide a lot of room for expansion.
The only drawback or downside of this has been the opportunity cost associated with such a large undertaking. We have had to focus a great deal of our energies on this project rather than new products and services. It is part of a long-range plan, but there is a price in putting this much infrastructure in place.
24×7: Can you talk about some of your company's newest product launches?
Roche: Our New ESU-2400 is the leading-edge system for the test and calibration of the new generation of electrosurgical units. Combining our unique monitoring platform from our ESU-2050 family with a load bank that can be set from 1 to 6400 ohms in 1-ohm steps makes this a dynamite product.
We have recently introduced our new line of soft touch ultrasonic probe adapters to go with our ULT 2000 family of safety analyzers. Our new soft touch line (consisting of 25 different adapters) actually incorporates the same zero insertion force socket that the OEM uses in its machines to ensure that these delicate pins are not damaged, and also that every pin is properly tested for safety.
24×7: Any product launches scheduled for 2010 that you can tell us about?
Roche: We just purchased the rights to the AMETEK model 1726 tachometer. Our service center will be taking over all service and spare parts for this very popular line. Additionally, we are currently upgrading the internal technology and the upgraded model 1726 will be available under the BC brand in the second quarter of this year.
24×7: What are some of the advances in technology that went into your AA-2005 anesthetic agent analyzer?
Roche: The AA-2005 uses the principles of infrared absorption spectrometry to measure anesthetic gases. It measures all five anesthetic agents plus N2O, CO2, and O2 up to 100%. Additionally, it has automatic agent identification (ID) as well as mixed agent ID and quantification.
The advanced automatic agent ID technology is a major technological advancement in this type of test equipment. Anesthetic agent vaporizers are calibrated for a specific agent, and if the wrong agent is put into a vaporizer, the calibration will be off. This feature resolves that very important issue. Additionally, if a mixed agent situation occurs, a "mixed agent" message will be displayed, as well as the concentration of both the primary and the secondary agents.
24×7: Are there any technological advances regarding medical devices that have been exciting you lately?
Roche: The basic technologies continue to evolve, but the common thread that seems to show up in almost everything is connectivity and automation. As this relates to test equipment, this means that everything needs to talk to everything else. Testing will be much more automated, so the test equipment will need to talk with the unit under test. The OEMs are providing software and hardware hooks that will allow sophisticated automated testing. This process will not only make it easier for the biomed to test very complex systems, but it will also allow them to be assured that the equipment is fully tested the way the OEM intends and documented the way regulators require.
Hopefully, this automation will help relieve some of the ever-growing workload that our biomeds have to deal with, as the world gets more and more complicated. It should allow them more time to concentrate on the overall system and offload some of the tedium of the routine testing.
24×7:How do you expect the biomedical industry in general to change in the next 5 years?
Roche: The industry will change in response to the continuous evolution of equipment and regulations. As the equipment gets smarter and more sophisticated, the industry will get smarter and more sophisticated. Companies will come and go, merge and split, get in and out of segments, but the drive for better, smarter, more cost-effective equipment and services will continue to be strong forces, irrespective of the players.
24×7: Is there anything lacking in the industry that you would like to see corrected?
Roche: Obviously, we would like to see the budgets for biomedical/clinical engineering increased. That would help to continue to attract and keep the top-notch people in the industry. Of course, it wouldn't hurt us either as purveyors of equipment and services. This may be wishful thinking in this economic environment, but we live in hope.
Better communications in the biomed community would be another real plus. There are a lot of good forums that allow us all to learn from each other, but we can do better and should continue to try hard to make our industry and the goods and services that we furnish the best they can be.
24×7: Your service center is ANSI Z540 compliant and ISO registered. What goes into getting and keeping these certifications? What are some of the end benefits to having these certifications?
Roche: Compliance to standards like ANSI Z540 and ISO are very expensive and time consuming and absolutely critical to what we do. The standards are straightforward on the surface, but do take a lot of effort to tailor to a specific operation. In my observation, you can go about getting and keeping these in one of two ways.
First, and unfortunately a common practice, is to do the absolute minimum. This is for the company that simply wants the marketing advantage that they bring. This can be done, but it does the customer a disservice.
The second—and right way—is to integrate the philosophy of the programs into your operations. Generally, it's straightforward. The individual standards have specific requirements that need to be evaluated and adhered to. You need to say what you are going to do (write it down), do what you say (do it the way you wrote it down), and then have that confirmed by an independent auditor.
The benefit of compliance to these standards is that it allows customers to understand the system being used to provide their products and services without the need to individually monitor each vendor (an impossible task). It is certainly not perfect, but it takes long strides toward consistent quality.
24×7: What influences the aesthetics and interface design of your devices? Do you strive for usability or simplicity?
Roche: This is a great question that we struggle with on an almost daily basis. The complex features that need to be in today's equipment run you straight into the issue of ease of use. You can make a unit with one button, but how do you set up the features? You can have 40 keys that allow the user to press a key for each function that the unit performs, but then it is too big and too complex.
We continue to struggle with this and often find that we just simply need multiple versions of the product. The simple user needs one button, and the more sophisticated user needs extensive programming capabilities.
We have models that allow setup of complex testing on a PC, and then this gets downloaded into the unit where a few keys are used to actually run the tests.
We have units with parameters in the setup stack that allow the user to turn features on and off for their application to eliminate functions that just get in the way. As I previously mentioned, there is no one right answer, so when you think you have it just right, that usually just means there is something you missed.
24×7: How well do you think BC Group has adapted to marketplace and technological shifts? What are some of the changes you've made that have gone well? Is there any room for improvement?
Roche: I think BC Group is doing a good job of listening, but there is always a lot of room for improvement. One of the problems that we face is that this is an industry of people with a lot of different opinions. There is no one right answer.
Whether it is patient simulators or ESU analyzers, or any of the other modalities we deal with, there is no perfect product. What we endeavor to do is create multiple models that provide the biomed with options, including pricing that allows them to buy what they need, and not be forced to buy more. If we ever start thinking we are the smart ones that can dictate what is best, we'll need to find something else to do.
---
Stephen Noonoo is the associate editor of 24×7. Contact him at .