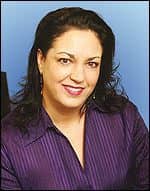 Julie Kirst, Editor
After President Obama signed the American Recovery and Reinvestment Act into law on February 17, 2009, controversy, speculation, and predictions about what changes it would bring to health care and the medical community have continued at a steady pace. Now, with health care reform on the very near horizon, the concerns are heating up quickly.
Health care reform represents only one change, but it brings with it a multitude of other processes that need careful planning and implementation. Accountable Care, Meaningful Use, electronic health records—all will affect hospitals and in some way clinical/biomedical engineering departments. It remains to be seen exactly how much these will affect clinical engineering departments and if they will benefit them.
IT plays a large part in the aforementioned changes, and the continued integration of clinical engineering departments with IT persists as a topic to debate. However, no matter how much members of the profession may want to fight the facts, the crossover is happening and it will continue. The growing number of press releases I receive on products that enable remote device connections and monitoring, and mobile apps and security, all indicate that the mammoth wave of technology has hit the shore with a force.
On June 21, Rick Schrenker, systems engineering manager, department of biomedical engineering, Massachusetts General Hospital, Boston, wrote a guest blog for 24×7 about IEC 80001, which addresses the network and managing risk. He suggested looking at networks in a different way to help make sense of this change, saying, "I believe that professionals in our field need to step back from what they're doing long enough to consider a network as a new thing unto itself." He shared some of the benefits of networks and also added that anybody working in the profession today who is not acquiring skills about "one or more facets of networks because they believe they will get by as a device expert alone is effectively ostrich-izing himself or herself."
We all know the metaphor of someone behaving like an ostrich by burying their head in the sand to avoid a problem, but today, individuals and hospitals that attempt to bury their heads will find this won't work. In particular, hospitals will find there is nowhere to hide if they want to remain financially viable. Individuals can proactively manage their growth, but the other aspect of development centers on hospitals and their willingness to embrace change. How's your hospital doing?
In order to gauge the health care community's readiness to successfully implement the exchange of health information, ECRI Institute is conducting a brief electronic survey, 10 Key Readiness Indicators for Exchange of Health Information. It said that whether it's related to electronic health records or other proposals to improve the quality of care, "a health care organization's ability to succeed—or fend off competition—depends on its ability to effectively exchange health information within the organization, with outside groups such as physician offices, and with Health Information Exchanges."
The short survey asks, for example, whether your organization routinely receives laboratory results electronically from your clinical information system. The organization says the 10 key indicators will help hospital leaders prioritize initiatives to reach their goals.
I encourage you to take the survey and take a look at Rick's blog. The more information shared, the easier these transitions.