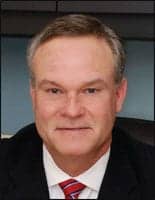 Robert Grzeskowiak
Recognizing the need for a fresh perspective in the non-OEM general ultrasound service and repair space, Robert Grzeskowiak began Midwest Imaging Corp in 1991 in the St Louis suburb of St Charles, Mo. The company offers parts, systems, labor, and peripherals on a growing list of ultrasound equipment, including devices by Siemens, Philips, and GE, to name a few. At a time when many companies are scaling back to weather the tough economic times, Midwest Imaging is continuing to add techs and expand business. 24×7 recently spoke to Grzeskowiak about solving intermittent equipment problems, turnaround times, and how techs looking to break into the industry can get a head start.
24×7: What did you do before Midwest Imaging?
Grzeskowiak: I earned bachelor's degrees in electrical engineering and electronic engineering technology with a minor in business. I began working in the medical industry in 1981 as an ultrasound field engineer for Smith Kline Instruments, Ekoline, Agilent, and Hewlett-Packard. I ended my OEM career as an ultrasound system trainer.
24×7: What makes the company unique in the imaging service marketplace?
Grzeskowiak: First and foremost, we arrive at the customer's site with the appropriate parts, which enables us to correct most problems in one visit. Extensive testing of parts and systems coupled with 24/7 technical support earns Midwest Imaging repeat business with vendors and customers.
Furthermore, our engineers have years of experience working on multiple brands of systems.
24×7: The decision of where to send equipment for repair is a big one for many facilities. How do you build up a level of trust with customers?
Grzeskowiak: Midwest Imaging has developed a high level of trust with its customers. Being held to a higher standard than the OEMs, Midwest Imaging's staff must supply tested parts with extended warranty periods, superb technical support, quick system turnaround times, and reduced costs on parts, labor, and travel to ensure repeat business. We guarantee this with both new and established customers.
24×7: How can service organizations such as yours save hospitals money?
Grzeskowiak: Knowing that uptime ensures our customers' revenue, our engineers are on-site within hours completing repairs with tested, original OEM parts. Midwest Imaging supplies parts at discount rates of 20% to 80% of the original equipment manufacturer's cost. We combine our discounted rates with extended warranty periods on all of our parts.
24×7: What types of service contracts do you offer?
Grzeskowiak: We try to come up with a custom contract that meets our customers' needs. Some customers, for example, don't want anything to do with the system; they just want to call somebody to come in and take care of it. That would be a full-service contract, which is inclusive of all parts, travel, and labor.
Then there are other customers who have a biomed on staff who wants to take a first look to try and figure out what has gone wrong with the system. Then they can call us and we can either ship them a part or come on-site to fix the problem. It's a kind of biomed screening contract, and we're able to reduce the cost of these contracts because of their efforts.
Finally, we have a preventive maintenance contract, where we will come out twice a year at 6-month intervals and do preventive maintenance on a customer's machines and provide free technical support. Customers also get a preferred customer discount on parts.
Furthermore, we have a proprietary method that we use to determine who we do service for first. For example, if you have a full service contract or warranty system with us, you have the highest priority you can get.
24×7: Is the price of the service contract determined by the amount of equipment at a facility?
Grzeskowiak: Yes, it is. For example, we try to give hospitals a multisystem discount, which could save them anywhere from 20% to 30% off the normal contract price. We try to bundle all the systems together.
24×7: What is the smartest service option for facilities without a big budget?
Grzeskowiak: The smartest service option is preventive maintenance at 6-month intervals. This assures system performance and reduces downtime.
Additionally, using our technical support team and purchasing our parts and other services will result in significant savings over the original equipment manufacturer's costs.
24×7: Do you have any simple tricks hospital biomeds can use to keep their imaging equipment running longer?
Grzeskowiak: Midwest Imaging frequently updates its Web site (www.mwimaging.com) with "Tech Tips," providing biomeds with valuable information for system repair.
24×7: Do you have any advice for biomeds who are just starting out in ultrasound? How they can improve their chances of getting hired?
Grzeskowiak: Our basic requirement is an associate's degree in electronics, or equivalent, but we prefer a bachelor's degree. We'd like techs to have prior ultrasound experience in servicing ultrasound products. We can provide that training, but if they have it, it's a big plus. 24×7
24×7: How do you keep up with the expectation for consistently fast turnaround times?
Grzeskowiak: We keep a large inventory of tested parts on hand, which guarantees repairs within hours and promises parts delivered daily or overnight.
24×7: How do you deal with constant changes in the imaging industry?
Grzeskowiak: We welcome the challenges that come with frequent advances in medical technology. History has shown that every 5 to 7 years original equipment manufacturers change their system platforms. This change offers an opportunity to learn new technology. This learning process provides opportunity for growth in system training, tech support, and parts inventory, and our engineers are continually attending seminars to learn new technology.
24×7: Is the economic climate affecting your company's hiring practices?
Grzeskowiak: The economic climate is not affecting us. Hospitals are not buying new equipment and, therefore, the service industry is vibrant. The need for qualified service engineers has increased, and we have found a surplus of qualified engineers for hire.
24×7: How does ultrasound differ from other modalities techs may have worked on?
Grzeskowiak: In ultrasound, some of the things you do are very subjective, especially in the way you interpret image quality. If you're working on patient monitoring equipment, for instance, you either have an EKG signal or you don't. Being able to interpret what an image looks like from a 2D, color, pulse wave, and continuous wave Doppler standpoint is very critical in this job. You really need to know how the ultrasound image is developed and what it should look like, which gives you a much deeper understanding of what the customer is talking about. Some of the complaints we receive have to do with poor image quality, and if you can't judge the image yourself, then it's not a good situation for either party.
24×7: What are some of the challenges you face working with intermittent equipment problems?
Grzeskowiak: Intermittent problems are really difficult. The reason is that several boards in the system can be in charge of a particular function. Sometimes, fixing the problem is a trial-and-error-type arrangement, where you try to put in some boards and see if that works and if it doesn't then you have to come back the next day and try other boards to see if the problem goes away. You have to rely on prior history and which boards fail most often. So you try the candidate that has been the most likely to fail in the past. If that doesn't fix it, then you move down the line to the less likely boards.
Sometimes, if the system is not down at the time of the problem, even when you run a diagnostic on the system it will not show any type of error. So these are difficult problems to fix.
24×7: What are some of the challenges third-party service organizations face in competing with the OEM for business?
Grzeskowiak: We're held to a higher standard than the OEM, and if we don't fix something the first time, customers may threaten to call in the OEM. There's always this thought in the back of their mind that maybe we don't know what we're doing, but actually we can easily fix problems the first time.
24×7: Is there a misconception that third parties are not as efficient as the OEM?
Grzeskowiak: For one thing, since OEMs don't carry a dynamic inventory it's often a two-step process. They have to order the boards and have them overnighted back to them, and then come back the next day to fix the problem, while we, on the other hand, are usually fixing the instrument on the first visit. Also, OEM costs are a lot higher on parts, travel, and labor, and they will have to start where we started and repeat the same process. By then, more time will have gone by, so the system will be down for an even longer period of time.
---
Stephen Noonoo is the associate editor of 24×7. Contact him at .