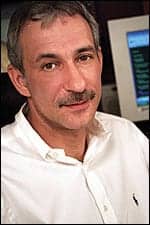 Mike Balakonis
National independent service and repair company MedEquip Biomedical specializes in physiological monitors and monitor service components. The Doral, Fla-based company was born of founder Mike Balakonis' own experiences and difficulties in the clinical engineering field. For the last 15 years, MedEquip Biomedical has been offering quality monitor repair and replacement parts to hospitals in the United States and around the globe. 24×7 recently sat down with Balakonis to discuss the company's history, growing international client base, and various customer benefits, among other topics.
24×7: Can you tell me a bit about the history of MedEquip Biomedical?
Balakonis: I spent nearly 20 years in hospitals working as a technician or managing biomedical departments before starting MedEquip in 1996. Through my hospital experience, I realized that at almost any given time a patient monitor was broken. In many instances, there was no alternative but to go to the manufacturer for parts or service. The idea to form a specialized multivendor service company was born from those days in the hospital environment. In the beginning, my cofounder, Michael Lipson, and I did everything from packing and shipping to billing. Now, both of us dedicate our time to strategic planning and development, and overseeing the daily business functions of the company. MedEquip has grown tremendously throughout the years and will keep growing as our customer base seeks a cost-effective, quality alternative to OEM parts and service.
24×7: What products/services do you offer?
Balakonis: We offer depot repair services, parts sales, complete system sales, and rentals for patient/physiological monitors. This includes the monitors, telemetry systems, and transmitters; single- and multiparameter modules; CRTs; flat-panel displays; and anesthesia gas monitoring. We cover products manufactured by HP/Agilent/Philips, GE/Marquette, Spacelabs, Siemens, Datascope, and some Datex-Omheda. MedEquip offers a 1-year warranty on most of our products.
24×7: What is your service/sales area?
Balakonis: The whole US is our primary market. We have a Latin America division, where we have created partnerships in Mexico, Central America, and South America. Our international division serves customers worldwide, including Europe, the Middle East, and Asia.
24×7: What is the approximate breakdown of your revenue?
Balakonis: About 80% of our revenues are from depot repair and parts sales. The other 20% is monitor sales and rentals.
24×7: Is all refurbished equipment returned to OEM standards?
Balakonis: We generally get our equipment from systems coming out of service in the hospitals. All refurbished equipment is returned to OEM standards. Everything we work on, we service in-house. We do not use any outside electronics shops or any other third parties to repair any items. All repairs, right down to component level, are done in-house at MedEquip. We also have, on many occasions, done repairs for other third-party monitoring companies. In some cases we are partnered and authorized as a service center for repairs by the OEM, such as with Andros, the actual manufacturer of the Philips M1026A/B anesthesia gas monitors.
24×7: What kind of cost savings does your company provide over OEMs?
Balakonis: We generally provide between 40% and 60% cost savings over the OEM product with our 1-year warranty. We have set the standard in patient monitoring for pricing and warranty.
24×7: How fast do you turn around repairs?
Balakonis: We generally have a 3- to 5-day turnaround time on repairs, but in some instances this may not be the case. We try to have loaners available when items take longer.
24×7: All of your repair business is depot repair, correct?
Balakonis: Yes, that is correct. We do not do field service, and all the repairs are done here in our Doral, Fla, facility.
24×7: Why don't you charge for labor on repairs?
Balakonis: We found that we can offer our customer better value on their repairs and stay competitive by not charging for labor.
24×7: You offer monthly tech tips to visitors of your Web site. Why do you do this?
Balakonis: We offer the monthly tech tips/newsletter as a benefit to the biomed community. Our goal is to make it an interactive forum going forward. Not only will there be tech tips, but we will poll the biomed community, ask questions, and add content in order to create an atmosphere where information is shared. We encourage all BMETs and clinical engineers to sign up on our Web site, as we will also be offering periodic specials and discounts on repairs, parts, and more.
24×7: What other benefits do MedEquip customers receive?
Balakonis: Once you are a customer of MedEquip, we try and do whatever we can to offer you a comprehensive solution to whatever monitoring needs you have. We also offer free technical and clinical application support in our call center. Also, loaner equipment is free when available. We are ISO 9001:2008 certified, which helps us ensure quality. We generally do whatever we can to make sure our customers are happy.
24×7: Can you talk about your partnership with the Florida Biomedical Society?
Balakonis: We primarily support the South Florida Association for Medical Instrumentation, and they're associated with the state society. I've been in the association over 20 years, and I have been the primary sponsor of their annual meeting for 8 years now, which is a casino night. It's just something that we can give back to the biomedical community.
24×7: How has the economy affected MedEquip?
Balakonis: It has actually had a positive effect on us. Hospitals are trying to save money, and they look at quality, cost-effective alternatives to going to the manufacturer for service and parts. It seems that more and more hospitals are looking for ways to save money. You can only cut staff so much, so the downturn in the economy has worked well for us.
24×7: Do you expect this to continue?
Balakonis: Of course. Hospitals are all trying to save money. And the company's reputation has enhanced, and when biomeds go from hospital to hospital, they follow us. We not only sponsor the Florida Biomedical Society and the South Florida Association for Medical Instrumentation, but we also attend most of the state biomedical meetings, either as an exhibitor or providing some type of sponsorship.
24×7: What new products/services do you have planned for the future?
Balakonis: Our Philips MMS module repair service has quadrupled in the last year as we are now the only third party offering loaners for this device. New for this year will be the Philips M3002A module and G5 gas analyzer repair program.
Our engineering and electronic repair labs have become state-of-the art as we have transcended more into surface-mount and BGA component replacement.
We plan on always staying current with technology, so as the OEMs roll out new products we do our best to ready ourselves for these products once they come out of OEM warranty.
---
Chris Gaerig is the associate editor of 24×7. Contact him at .