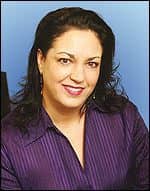 Julie Kirst, Editor
This June, many of you will make your way to the Association for the Advancement of Medical Instrumentation's 2011 conference in San Antonio. This industry's largest show, the AAMI conference provides multiple opportunities to improve your skills, network with colleagues, and learn about the latest product and service offerings and trends.
I have never been to San Antonio, but as the home of the Alamo, the city houses a significant landmark in the history of the United States. It was also the site of the first recorded hospital in Texas, established by the Spanish military's post commander, according to the Alamo Web site.
San Antonio and the Alamo held important roles in the Texas Revolution and, although those defending the Alamo did not prevail, its Web site says, "People worldwide continue to remember the Alamo as a heroic struggle against impossible odds—a place where men made the ultimate sacrifice for freedom."
The defenders of the Alamo stayed the course against tremendous obstacles in part because of their own integrity and commitment to what they believed in. They also stayed because of the leaders that inspired them.
Lately, as many individuals and organizations in health care and other industries face the pressure of and the struggle against strong economic odds, it may seem the hurdles are too great to surmount. A new book, Influential Leadership: Change Your Behavior, Change Your Organization, Change Health Care, by Michael E. Frisina, points the way to how leaders can help mitigate the challenges their employees face. According to his book, leaders make things happen, but influential leaders go a step further by making a positive difference in organizations and in the lives of people who both serve and are served by the organization.
According to Frisina, organizations that flourish have leaders who not only understand influential leadership fundamentals (self-awareness, collaboration, and connection), but also have the discipline to apply them. By applying these rules, leaders will learn to understand how their behaviors affect (negatively or positively) the outcome of their work, the lives of those around them, and the overall performance of their organization.
The AAMI conference will also address how to improve performance during such educational sessions as, "Managing Your Biomed Department in a Tough Economy." Presented by Bob Zdon and John Ainsworth of Universal Hospital Services, it will provide tools to help managers guide their departments' daily activities while focusing on initiatives that can lower costs and maintain patient safety.
Other educational tracks to advance an organization, as well as departments and individuals, include sessions covering development opportunities for health care technology management professionals, how to implement a sensor network in a multi-facility system, using benchmarking, risk management for networked devices (IEC 80001), digital mammography, grounding, bonding, and power filtration for imaging, radiology, oncology, and neurology systems, and many others under the headings of Patient Safety, CE-IT Connectivity, Imaging, Operations & Technical Support, Business & Management, and The Big Picture.
It's always a pleasure to meet each of you in person, so be sure to stop by our booth, number 331, and say hello. I look forward to seeing new faces and connecting with old friends. See you in San Antonio.
Julie Kirst