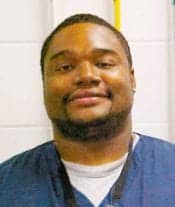 Demetrius Dillard, BS, CBET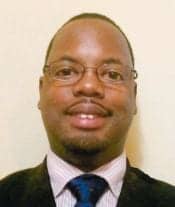 Marcus C. Harris, BS, CBET
As a biomed, health care IT can be looked upon as a threat, a necessity, and as the unknown. With the passing of the 2009 stimulus package, it has confirmed what we all knew—health care IT is here to stay. The majority of health care organizations without electronic medical records (EMRs) have implemented, or will soon implement, them to take advantage of higher incentives for Medicare and Medicaid reimbursement. If they don't, they will be penalized after 2015 with lower reimbursements. With that in mind, it's safe to say an EMR will pop up at a hospital near you. Health care organizations are changing the process of delivering health care, with the voluntary/involuntary implementation of an EMR. As a biomed, you may have come in contact with numerous vendors promoting "vendor neutral systems" or "interoperability." The idea is that the implementation of the EMR should be high on the biomed's list of responsibilities to stay paced with changing times.
EMRs and Becoming Vendor Neutral
The trend is moving toward efficiently networking all medical data available. Medical device prices will rise due to the usage of proprietary software applications. Lab equipment, radiology, and biomedical equipment alike have the option to transmit data. In response to this technology trend and increasing prices, health care providers will begin to look toward more vendor neutral purchases of medical equipment. What was once popular was not always the best economical purchase. OEM monitoring "system-in-a-box" will be the next to follow the path of the PACS and CV PACS sending and storing architecture.
The smart health care organization in the next 5 years will have more of an à la carte approach to purchasing equipment that can fulfill their vendor neutral needs. A correctly set up EMR system takes the HL7 feed of any medical device and deciphers the information, then stores it based on unique medical record identifiers. Vendor neutral products increase the value of biomeds to a health care organization due to the greater responsibility and knowledge needed to successfully manage and maintain multiple vendors. The end result saves the health care organization from purchasing costly OEM service plans to support an array of equipment.
Implementation
When you think of EMR system implementation, the first department that jumps to mind tends to be the IT department. From the clinical perspective, the biomed department should be first, not because IT doesn't have anything to do with the project, but because one of the main focuses of the project is pulling the data of several different medical device technologies into a single interface. During each phase of the implementation of an EMR, the biomed department should be primed to be involved with two very important phases: preplanning and testing. So, the best thing to do during the preplanning phase of any EMR project is to have a close working relationship with your clinical informatics, information security, and EMR vendor personnel. The single most important thing that we cannot forget when implementing an EMR system is that we are still foot soldiers in the "war on failures."
During an EMR implementation, if your health care organization has the luxury of having all systems communicate without needing extra software and devices, then sit back and relax—but—if you are like the majority of the health care world, your reality is the total opposite. This will require you to have knowledge of HL7 or DICOM. These two universal languages are what allow multiple vendors to communicate back to your EMR system. Also, we cannot stress the importance of educating yourself on the different modalities that are available and how they work because your project managers and clinical informatics teams may come to you for guidance, so Do Your Research!!
Being a Smarter Technician
Just as health care IT groups are becoming more specialized (server, infrastructure, telecom teams), biomed departments are adapting as well. You find seasoned technicians reaching out to gain the computer skills needed to effectively work on equipment, as well as management hiring recent graduates with a computer base. This is a much-needed evolution in the field to continue to be successful and stay ahead of the curve. A suggestion could be made for a person to—if not getting the A+ certification—at least familiarize oneself with the concepts that are on the A+ certification exam.
It is important for the clinicians to be trained by the EMR vendors and clinical informatics educators. We would suggest that a biomed department get close to those educators and attempt to put tidbits of information on how to help staff identify things that can be problematic. Develop a close working relationship with the clinical managers and clinical educators, and work with them to help educate staff on simple issues and how to identify things that are not considered to be "normal." Host education sessions in conjunction with clinical educators on their systems to help keep both departments on the right edge of clinical procedures. With constant changing trends, biomed technicians have to become more diverse in their everyday skill sets to become successful.
---
Demetrius Dillard, BS, CBET, is the president of the Indiana Biomedical Society, and Marcus C. Harris, BS, CBET, is the vice president of the Indiana Biomedical Society. For more information, contact .
What's on Your Mind?
Got a gripe? A recommendation? Does someone or something deserve praise? Share your opinions and insights with your peers. Soapbox columns should be 850 to 900 words in length and can be e-mailed to .