The U.S. FDA has labeled the recall of two types of Megadyne electrodes manufactured by Johnson & Johnson's Ethicon as a class I, the most serious.
The company issued the recall of MEGA 2000 and MEGA SOFT Reusable Patient Return Electrodes after receiving reports of patients receiving burn injuries from use in both pediatric and adult patients during electrosurgery. The manufacturer is reportedly continuing to evaluate the root cause for patient burns.
According to the FDA, 21,200 of these devices distributed between March 11, 2021, and May 9, 2023, have been recalled since June 1, 2023.
Megadyne reports 63 injuries and no deaths related to this issue. If additional actions are necessary to further help ensure the safe use of these devices, Megadyne will notify customers.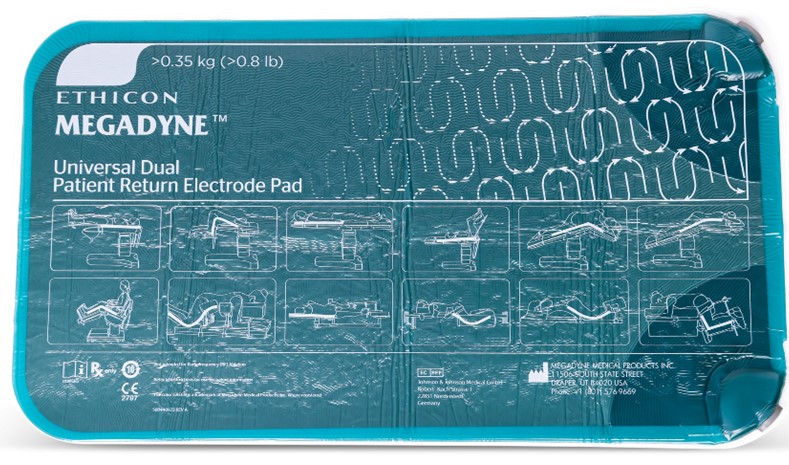 What to Do
On June 1, 2023, customers who have purchased the affected Megadyne electrodes were sent an Urgent Medical Device Correction letter that included the following recommended actions:
Share the notification with all users involved in MEGA 2000 and MEGA SOFT Reusable Patient Return Electrodes cleaning, operating room and patient setup, and device operation during procedures.
Confirm that personnel using the MEGA 2000 and MEGA SOFT Reusable Patient Return Electrodes are following the instructions for use as shown in the letter and available at: https://www.eifu.comExternal Link Disclaimer.
Post the "Cleaning and Care Visual Aid and Placement and Setup Visual Aid," both included as attachments to the letter, near the operating room to remind staff about instructions for cleaning and setup.
Contact any facilities where products may have been shared.
Complete the Business Reply Form attached to the letter.
Featured image: MEGA 2000 Reusable Patient Return Electrode. Photo: Megadyne