By Kurt Woock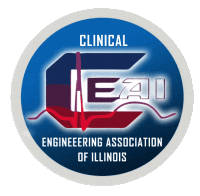 When the Midwest Biomedical Association shut its doors about a decade ago, it left a gap in one of the country's most populated areas. Based in the Chicagoland area and covering Illinois as well as stretches of Indiana and Wisconsin, it served as a resource for nearly 150 hospitals. Its failure wasn't due to a lack of demand. Instead, the association closed because of a problem that affects many organizations, biomed and otherwise: The group had good leaders but a poor system to identify and develop new leaders to replace them. Like a pond without a steady supply of fresh water, the association became dormant.
A few years later, a group of biomeds, including Joe Bandra, Al Moretti, Ron Bauman, and Bob Schu, sought to start from scratch. After some initial discussion, they sent out emails to as many biomeds as they could to gauge the level of interest. They found plenty. And in 2008, the Clinical Engineering Association of Illinois (CEAI) was formed. The founders put a lot of effort into crafting a charter and a set of bylaws that would ensure the group's success in the future, taking into account the lessons learned from the past. Adhering to those founding principles has allowed the group to blossom quickly, and all signs point to a bright future.
Setting the Tone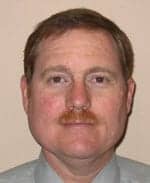 Steve Vanderzee
"The Midwest Biomedical Organization did a lot of great things," says Steven Vanderzee, CBET, the current president of CEAI. "But I think we lost steam. There wasn't a lot of succession planning in place. We had a lot of great leaders, but they can only do it for so long." Vanderzee, the clinical engineering technology manager for Advocate Health Care Systems, Downers Grove, Ill, had been a member of the old organization when he moved to Chicago in 1989.
Vanderzee became involved with the new organization soon after the original group started putting the pieces together, which included instituting mechanisms that would help avoid the outcome of the previous organization. "We developed a charter for the organization that included a term limit for executives so you don't have someone for too long," he says.
The group recognized that not only do members need to step up to be leaders in order to support the organization, but also the organization needs to support and nurture its leaders. It created a system to transition officers, who exercise day-to-day oversight of the group, into a board of directors. Down the road, when new people are considering running for leadership positions, the work shouldn't seem as daunting when they know they will have the former officers, with their many years of experience, ready to help. The idea is that this will remove what many people see as a deterrent to taking on a leadership position in the organization.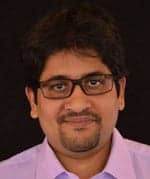 Suraj Soudagar
Suraj Soudagar, MS, LEED AP, is an example of how CEAI's dedication to molding new leaders has worked to everyone's benefit. When he joined the group in 2008, he said he volunteered for whatever was needed, such as coordinating speakers for meetings. Soon after, Soudagar, a senior clinical engineer at the medical equipment solutions department of KJWW Engineering Consultants, Rock Island, Ill, became the secretary for a few years. Now, he is CEAI's vice president.
Listening to the Members
Having an effective succession plan is important to the long-term health of any organization. But the quality of the organization—what it offers to members—comes down to making a number of small decisions that fit the particular needs of the membership. In this regard, CEAI has also succeeded.
CEAI changed the regular meeting format from a monthly format to quarterly. Vanderzee explains the reason behind the switch: "We shifted from the monthly meeting model to really focus our energy and effort on having one great symposium each year that all members can participate in." In addition, the quarterly meetings alternate between Saturday-morning and Wednesday-evening meetings so more members can take part. A typical meeting has 20 to 30 members in attendance.
The annual symposium continues to grow. Each year, more than 200 members attend. "With 140 hospitals in our area, they all needed a one-stop shop to meet and greet vendors," Soudagar says. Last year, 55 vendors came. This year, CEAI is planning on hosting at least 70 vendors.
Soudagar says that in the group's inaugural years, leaders visited annual conferences in neighboring states to find the best ideas, which they incorporated into their own conference. "One of the things we realized is that vendors love when, during the vendor showtime or expo, there is no conflicting event," he says. "We've also been raffling off an iPad to a person who attends all the vendor booths. That has been successful, and it encourages a lot of participation."
Another simple, yet effective, member-oriented goal was to keep membership affordable. When the group was founded 5 years ago, the membership fee was $25. Today, it is still $25. The fee includes admission to the annual symposium.
An Emphasis on Education
Vanderzee says that CEAI's charter was built with education as a cornerstone. And education doesn't just mean educating members; it also means helping educate students who are training to become biomeds.
What exactly does that mean? "We reached out to the education community," Vanderzee says. "We made an effort early on to partner with DeVry University," which has a biomedical engineering program. CEAI offers a student membership and encourages them to become involved with the group early on. "It's helped us get exposure," Vanderzee says. "And it works both ways: Students learn more about the career they are getting into, and it allows older people to learn what's up and coming."
Vanderzee says members have been able to find new-hires from the robust group of students. The relationship with DeVry has also yielded another benefit—a great location to hold meetings: the DeVry campus. It comes with ample free parking and is often easier to navigate than a hospital.
To further support students, CEAI offers annual scholarships. Last year, it awarded four students with $1,000 checks. "We support that scholarship a lot," Soudagar says. "We think that technology is becoming more and more sophisticated, and there is still a lack of quality biomedical. To support the next generation, we have to support the education system. We believe we have to pay it forward." In another example of helping one another out, CEAI students help with setup for the annual conference in exchange for admission.
The benefits carry on well past the graduation date. One graduate, Lijo George, was interested in building websites, and a few years ago he submitted a few unsolicited sketches of a redesigned website to see if CEAI was interested in his help. Soon after, he began building the site, and then he became the webmaster. The CEAI website is now one of the best biomed organization websites in the country—modern, frequently updated, and filled with useful information. Soudagar says that AAMI has even commented on its quality. George continues his involvement as CEAI's treasurer.
Into the Future
In only 5 years, the CEAI has established itself as one of the country's most active organizations. By remaining focused on a few key goals, its leaders have been able to build strong flagship programs, such as the annual conference. With a priority of finding and developing new leaders, the executive board is filled with a mix of veterans and newcomers. The continued influx of talent allows other projects, such as the development of the website and student involvement, to grow.
But both Soudagar and Vanderzee said they have even larger plans for the group. "This is only our second year for the scholarship program," Vanderzee says. "We'd like to continue to develop that, to get more people to apply." Soudagar says the conference continues to grow and will need to soon find a new space to accommodate the growing show. "We also want to offer better educational sessions as well as look into how and if we can have a CBET course or exam or other certification here," he says. "We want to offer 1- or 2-day training programs for ultrasound or some other technology. We want this to be a place where you can plan on sending your people here rather than all over the country."
Vanderzee adds that he'd like to expand the membership to include more people from independent service organization and field service settings. Similarly, he says the group has been thinking about becoming more accommodating to members who live outside the Chicago area. "We've talked about having more of a road show with our chapter meeting—rotate around the state," he says. "I know there are a lot of hospitals and individuals in the state of Illinois who would benefit from being part of our organization, and we would benefit by having them."
CEAI has benefited by finding ideas that have worked well for other organizations. Vanderzee says that biomed organizations in North Carolina and California, as well as from states surrounding Illinois, have all contributed ideas that have made CEAI stronger. Vanderzee adds that all biomeds could benefit if regional organizations partnered up more often to share ideas and best practices. "Success is built on reaching out to other successful organizations," he says. If others take him up on the advice, the CEAI phone will be busy. 24×7 Focus On September 2013
Kurt Woock is the associate editor of 24×7. Contact him at kwoock@allied360.com.