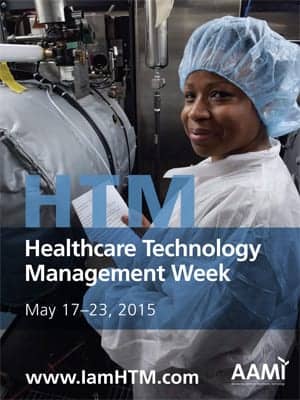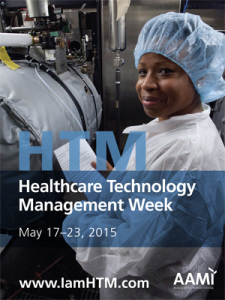 With the annual celebration known as HTM Week fast approaching, AAMI has released additional resources on its website to help biomedical departments get their planning underway. Sponsored by AAMI's Technology Management Council (TMC), the event will take place May 17–23, 2015, to help raise awareness of the work performed by biomedical equipment technicians, clinical engineers, and other HTM professionals.
On the HTM Week event page, biomeds can choose from among four different posters available for free download and printing. In addition, AAMI has generated variously sized, downloadable graphics to help promote the event electronically. An official proclamation by the AAMI TMC notes the ongoing challenges in the healthcare field and the role of biomeds in preserving patient safety and controlling costs.
Customizable templates are also available for departments to send a letter to local officials requesting formal acknowledgement of the celebration, as well as a press release for distribution to local outlets. Each year, AAMI also recognizes the best department celebration of HTM Week. Biomeds can submit a description of their department's activities on the HTM Week contest form.