New Book on Medical Equipment Management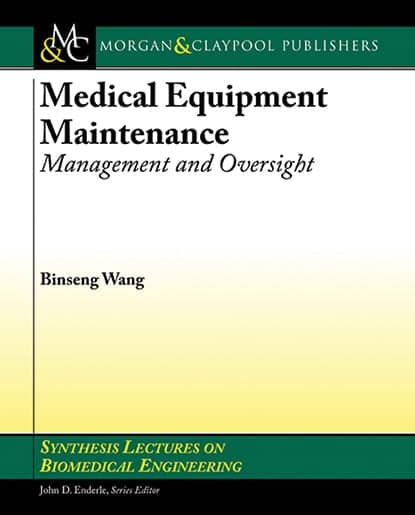 Morgan & Claypool's latest edition in its series on biomedical engineering is titled, Medical Equipment Maintenance: Management and Oversight. Written by Binseng Wang, ScD, CCE, FAIMBE, FACCE, VP of quality and regulatory compliance, Aramark Healthcare Technologies, Charlotte, NC, the book presents the basic elements of medical equipment maintenance and management. It opens with a foundational summary of the laws, regulations, codes, and standards that are applicable to the maintenance and management of medical equipment in health care organizations. In subsequent chapters, the author clarifies the reader's understanding of professional responsibilities, as well as what a manager should expect from his or her supervised staff and how to measure and benchmark staff performance against equivalent performance levels at similar organizations.
Finally, the book covers the challenges and opportunities of managing health care organizations of different sizes, acuity levels, and geographical locations. (888) 822-9942;
www.morganclaypool.com.
Portable Oscilloscope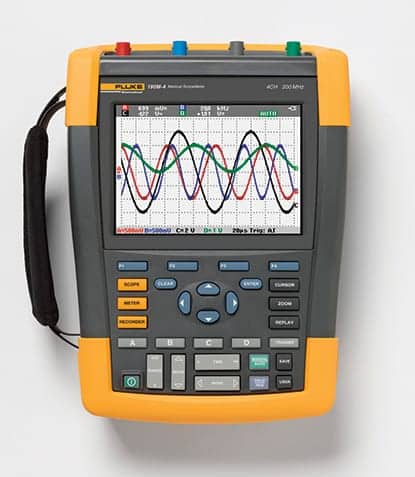 Designed to take the guesswork out of troubleshooting medical imaging equipment, the multifunctional 190M Medical ScopeMeter portable oscilloscope from Fluke Biomedical, Everett, Wash, presents complicated data in simple-to-read formats to make hospital-complex computer testing easy. The test tool offers a number of features that help users quickly set up the scope and diagnose problems, such as intermittent events, signal fluctuations, or drift. It combines the capabilities of a digital multimeter with the performance of a bench oscilloscope and the digital data storage/analysis of a paperless recorder, so a field technician can quickly identify true root cause in complex problems. Designed for equipment imaging and power quality troubleshooting, the 190M measures short-duration pulses, time-based signals, three-phase power measurements, and transient and electrical noise systems. (800) 850-4608; www.flukebiomedical.com.
Infusion Pump Parts
Alpha Source Inc, Milwaukee, has partnered with Elite Biomedical Solutions, Cincinnati, to distribute Elite's infusion pump parts for independent service organizations (ISOs). ISOs can receive discounts on Elite parts by ordering directly from Alpha Source. Alpha Source works with more than 100 medical device and original part manufacturers, giving customers access to both alternative and original equipment manufacturer parts. In addition, stocked products are shipped on the same day. Customers can order all of their medical equipment parts from one place, resulting in potential time and cost savings. To further reduce costs, customers can use their own FedEx or UPS account.
(800) 654-9845; www.alphasource.com.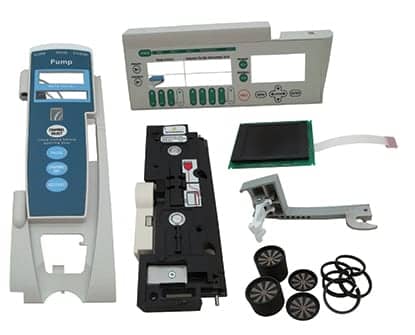 Diagnostic X-Ray Meters
The Radcal Corp, Monrovia, Calif, family of diagnostic x-ray meters is anchored by the Accu-Gold and the newly designed, solid-state-only meter, the Rapid-Gold. The Accu-Gold is a multichannel digitizer that processes the input from both solid-state sensor and ion chambers individually or simultaneously for all modalities and parameters. Current Radcal users can use their existing ion chambers for cost savings. Utilizing the same digitizer technology, the Rapid-Gold's solid-state-only system has the capability of adding mA and mAs sensors. The Rapid-Gold series comes in four versions for both diagnostic and mammographic measurements. The Rapid-Gold uses a laptop for data accumulation and processing. (626) 357-7921; www.radcal.com.