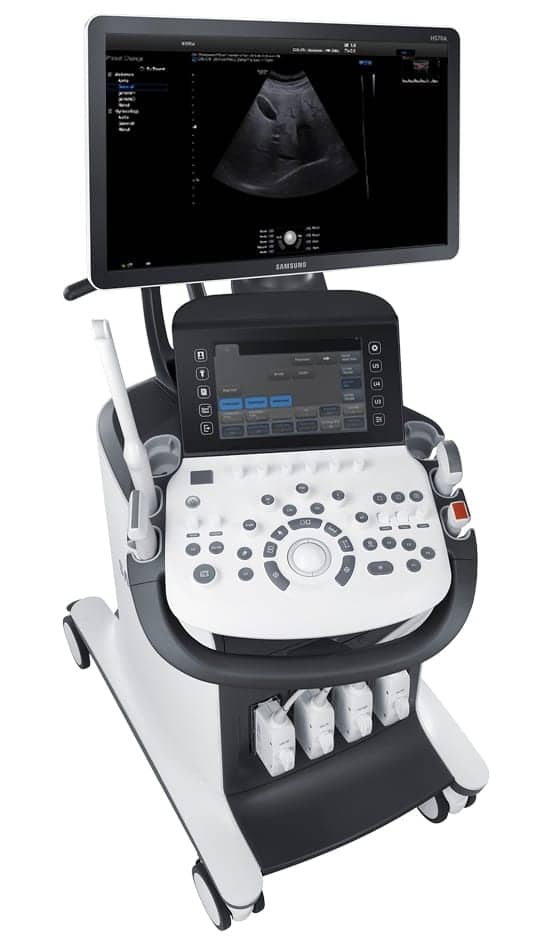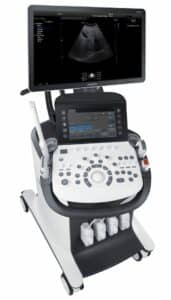 Samsung Medison, a Seoul, Korea-based medical equipment company, announced the launch of HS70A, its new ultrasound system designed for multi-purpose use in hospitals and private care facilities across several medical fields that require daily diagnostics.
According to Samsung Medison, the HS70A has good image clarity and intuitively streamlined workflow, which is well-suited for healthcare providers in radiology, internal medicine, vascular, and others who have a high number of patients requiring continual diagnosis.
The key features of the HS70A include S-vision imaging that is said to produce clear, detailed 2D and color images for all types of applications while minimizing signal noise. Its S-harmonic is intended to provide clear imaging from near zone to far zone with better uniformity, and its S-vue transducer allows easier visualization with larger bandwidth with an easy-to-handle, ergonomic design.
The HS70A has a 23-inch full HD wide LED screen, a one-touch preset that activates the desired transducer (among the connected ones) and frequently-used image settings. It also features EZ-Exam+, which enables users to build or use predefined protocols for a more efficient, streamlined work process for daily diagnosis demands.
The HS70A's S-detect feature suggests the characteristics of a lesion via a simple click on the suspicious region. It uses the standardized breast imaging-reporting and data system (BI-RADS) score for analysis and classification of targeted regions. The HS70A's Arterial Analysis component supports diagnoses related to heart vessels at an early stage by executing both morphological and functional analysis of the vessel.
The company reports that the HS70A will be first launched in Korea, Europe, and the Middle East, followed by future launches in the US, China, and Brazil. For further information about the HS70A, please visit the Samsung Medison website.