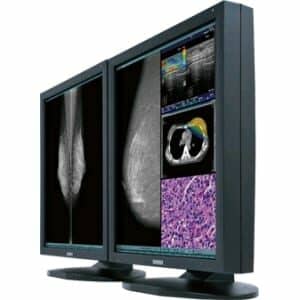 Quest International Inc, a supplier of medical imaging display technologies and information technology, has announced the availability of the Totoku CCL550i2 color diagnostic display by JVC Kenwood. According to Quest, the Totoku has a 5 megapixel display that has been granted 510(k) full-field digital mammography approval by the US Food and Drug Administration for use in all digital mammography applications.
The Totoku CCL550i2 is a 5 megapixel high-bright, color LED-backlit LCD designed for both PACS and breast imaging. It is intended to eliminate the need for other multihead display configurations or the need to move to another workstation to view additional studies. The display can also help improve workflow productivity and reduce costs.
Additional features include a 21.3-inch color TFT IPS technology display panel; LED backlight technology; 1000 cd/m² maximum luminance, calibrated to 410 cd/m² luminance; front luminance sensors; and dual input (DisplayPort and DVI-D) interface. For more information, visit the Quest website.