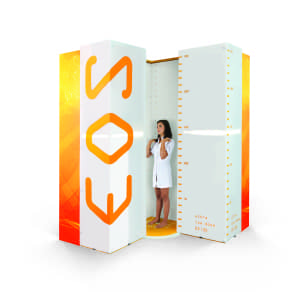 EOS imaging, a 2D/3D orthopedic medical imaging company with headquarters in Paris, has announced the expansion of its commercial and organizational enterprise with system installations in adult and pediatric hospitals across the United States. The company reports that it has installed six imaging systems in the US in the past month, bringing its US installed base to 47, with seven additional platforms currently pending installation.
EOS imaging's technical support team, led by a newly appointed manager, announced that moving forward it will focus on supporting the existing 47 EOS systems in the US market, as well as those pending installation.
Centers that focus exclusively on pediatrics make up 60% of the company's current installed base of systems, EOS reports, and include 9 of the top 10 pediatric hospitals. The remaining 40% are in hospitals focusing on the adult population. EOS systems are installed in hospitals of all sizes, including those with 300 beds or less, and these smaller hospitals represent 35% of the EOS installations. According to EOS, some US hospitals have shown interest in acquiring additional systems in order to broaden EOS usage and use the system for internal orthopedic imaging standards across all departments and sites.
One reason for the interest in these systems among pediatric orthopedic imaging customers may be the reduction of irradiation offered with the EOS Micro Dose option. The company says its dose reduction and the launch of EOSapps for examination and surgical planning also reinforce EOS as a standard of care for adult orthopedic imaging.
For more information about the 2D and 3D imaging systems, visit the EOS imaging website.