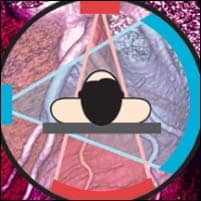 ECRI Institute, an independent nonprofit organization, has expanded its platform of computed tomography (CT) radiation dose safety services to help hospitals and health care systems address this critical patient safety issue.
Inappropriate radiation doses can result in unnecessarily high exposures, placing patients at increased risk of cancer and other conditions. The suite of CT radiation services now includes a new Web-based assessment survey, plus customized on-site safety review, publications and guidance articles, and technology procurement support.
ECRI Institute's CT radiation dose safety INsight assessment, the newest offering in its suite of clinical service line Web-based assessments, provides a multidisciplinary perspective for identifying risks with a series of standards-based questions on radiation safety, medical staff policy, equipment and security, leadership and accountability, communication and information flow, patient access and availability, and more.
ECRI Institute also provides imaging and radiology technology decision support, purchasing advice, and customized planning services.