By Kurt Woock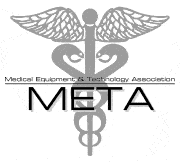 Twenty years ago, an organization like this couldn't exist: A completely virtual biomed organization; a community that could easily share information and make it possible to be plugged into educational and training resources, regardless of location or budget. Like any new concept, the idea comes into view quickly, but execution takes time and effort. In other words, dedication.
During its first decade, the group, the Medical Equipment & Technology Association (META), has accrued all those necessary ingredients—clear vision, quality resources, and dedicated personnel—and is seeking to enter a new phase of its existence. The group (pronounced MEH-tuh) counts about 600 active members from multiple countries on its roster. An invigorated leadership staff hopes to more than double that in the next 3 years. As it continues to build its footprint, META's mission to provide individual BMETs support and resources is becoming more and more relevant as industry factors, such as tight budgets, are forcing many BMETs to take control of their own training and professional future.
The Mission and Members of META
Dean Skillicorn was one of the founders of META. He now serves as the chair of META's board. He helped write the bylaws and constitution for the organization when it was founded.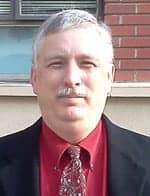 Dean Skillicorn"There was a feeling that there needed to be an organization just for biomeds," he says. "What a lot of the people in the field were looking for was an organization that was designed to meet the individual needs: Not from a chapter or state perspective—they wanted something that would give them a voice and recognize them as individuals."
To be clear, there is no intended conflict between META and those other types of organizations. Skillicorn is a member and past board member of his local California Medical Instrumentation Association, and supports the Association for the Advancement of Medical Instrumentation as well. META isn't meant to compete with those groups; it's intended to complement them.
Current president, Dustin Telford, explains the distinction: "We don't want to intrude on the space that local organizations have or with other, larger organizations. One of META's primary missions is to provide unity. We take that approach by making sure we are collaborating with other associations. For example, we know AAMI has a very strong program in standards. We aren't really in that business."
The business META is in is the support of its members. It might seem overly obvious that an organization aims to support its membership, but META puts a particular stress on meeting the needs of individuals on a very basic level. "That's what it's about—what are the needs of the individual biomed, the person sitting at the bench repairing equipment, and what can we do to support them?" Skillicorn says. That goal is not simply bland well wishing; it's an acknowledgment of a real, on-the-ground need in today's environment. "Some people say, 'My hospital doesn't have the budget to help me train,' " he says. "That's a big issue today. Our goal has always been to supply a cost-efficient training opportunity to BMETs to train themselves, train others, and keep it affordable."
Another segment of the membership comprises biomeds who don't have ready access to a local biomed chapter. While a regional biomed association and META are fundamentally different, META can help fill the coverage gap, giving anyone, anywhere, a robust set of resources and a network of other biomeds with whom they can connect.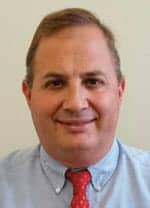 Bob PattersonBob Patterson, a META board member, explains another point of entry for META members. "The reason I wanted to get involved was that most of the time, the biomed associations were strictly for hospital techs." Patterson, who works for an independent service organization, believes ISOs are going to become more prominent as hospitals move to lower-cost models. He says the information exchange among biomeds in different settings is invaluable as the healthcare system continues to blend jobs that were previously clearly demarcated.
A Repository of Information
Supporting the individual biomed means providing affordable resources that he or she can access and use on his or her own, or in a group. Being a virtual organization, it comes as no surprise that most of these resources are online tools.
Both members and nonmembers can find helpful information on the META website. The site has a thorough listing of organizations, including contact information for local biomedical associations, government organizations, and national groups. Many of META's members choose to have their basic contact information posted in the open directory. The website lists 15 schools across the country that offer degrees in the field, along with faculty and staff contacts for each school. Links to publications, study materials, certification organizations, professional resources, and more are included as well. If nothing else, the site serves as a professional Rolodex that anybody would find useful.
Members of the organization have an additional set of online resources at their disposal. Once logged in, they can view contact information for the full membership. They also have access to tools such as the end-of-life database, which helps provide economic insight into when a certain piece of equipment is no longer worth repairing. Online training and WebEx seminars will soon be available through META, including programs for certifications and leadership development.
One of META's most impressive resources is its newsletter, called META Scholar. "The first time I read through META Scholar, I thought, 'Wow! This is at the level of a professional journal,' " Patterson says. META Scholar is not the kind of newsletter, filled with reminders and announcements, that you might receive from work every week in your email inbox. Instead, it's 50-plus pages of in-depth, peer-reviewed stories and review information, as well a few fun bonuses.
The last issue featured a 12-page story, titled, "Basic Physics Principles of Imaging Ultrasound II." The story is set up like a review course, complete with diagrams and a multiple-choice test at the end. Another story relayed important information about risks and signs of computer hacking, all wrapped in a fictional detective story. Toward the end of the newsletter, readers can learn about the history of anesthesia, laugh at a comic strip, and even work on a crossword puzzle written for biomeds.
The Long-Term Vision
The first decade of META's existence has seen growth. But it also has seen some of the bumps that come with a start-up. When Telford became president, the membership stood at 1,400 on paper. After looking into it, Telford learned that the true number of active members was less than half that number.
One lesson learned in the first decade was to not try too much too soon. Resources spread thinly over many projects led to results that were less than ideal. The goal now is to focus the group's attention on fewer projects, making sure that each project ends up being valuable to the membership. With each successful project, the confidence in the organization will grow. As the group gains confidence, the membership will grow. And the cycle will continue. That's the new plan.
"We are in the process of rolling out a few things that are at the heart of META's mission to educate and promote the professional development," Telford says. "Through partnerships with manufacturers and service providers, META will be coming out with an easy gateway for biomed technicians." In development now, the new online space will provide access for individuals, companies, and associations.
Telford says META is considering moving to a new website that will provide more tools for members. META will also be hosting some activities that will bring the community together outside the confines of the Web; it plans to hold a meeting at an upcoming industry event.
To support these new initiatives, META is seeking corporate-level members. Currently, an individual membership costs $10 a year. Patterson says recruitment of new members will continue casting a wide net, drawing biomeds from different backgrounds around the world.
At its outset, META sought to capitalize on the Internet's capacity to make geographic distance obsolete. As the organization enters its second decade, it hopes to build on that potential, giving individuals access to the tools they need to control the future of their careers. 24×7
Kurt Woock is the associate editor of 24×7. Contact him at [email protected].