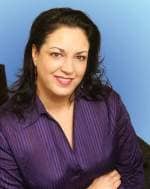 Julie Kirst, Editor
Imagination and innovation continue to push the boundaries in health care and produce remarkable devices that improve diagnosis and overall care. The National Collegiate Inventors and Innovators Alliance (NCIIA), a nonprofit that supports and promotes invention and innovation on college and university campuses in the US, found imagination alive and well in the teams that won its annual Biomedical Engineering Innovation, Design, and Entrepreneurship (BMEidea) Award competition.
Now in its eighth year, the national BMEidea competition recognizes student teams that develop breakthrough health care technologies. It handed its first-place award to the Johns Hopkins University team for CryoPop—a patent-pending medical device that uses dry ice for the treatment of precancerous cervical lesions for women in low-resource settings.
Stanford University's Calcula Technologies claimed the second-place honor for developing a urological medical device for the outpatient removal of kidney stones. Reportedly able to treat four million patients per year in the US and Europe, Calcula's patent-pending technology would bring anesthesia-free tools to the practice of urology.
Other honors included a magnet-assisted intubation device that eliminates the need for a laryngoscope to visualize the airway. The NCIIA acknowledged two other teams for a noninvasive device intended to monitor blood glucose through a saliva test, and for an alternative solution to provide negative-pressure wound therapy in low-resource and disaster settings.
Those who submitted ideas took the submissions to the next level by supporting their designs with persuasive business models and strategies, factoring in real-world market demands and customer needs into the process.
However, when it comes to further developing these innovations, who will get the business? Will US companies interested in advancing these products succumb to financial pressure and outsource trials and production? According to health care researcher GlobalData, London, UK, its recent report, "Medical Devices Contract Research Organizations—Global Opportunity Assessment, Competitive Landscape and Market Forecasts to 2018," indicates that medical device companies have increased their outsourcing of research and development procedures by conducting overseas trials.
With the increased complexity of these trials to meet regulatory demands, contract research organizations (CROs) have stepped in to help medical device companies reduce costs and time. The report says that the "US accounts for around half of the global medical devices CROs market, valued at $1.6 billion in 2011, with growth expected to take this up to $3.4 billion by 2018." Even though they may be based in the US, financial pressures have led major companies to increase their outsourcing in emerging regions such as India, China, Eastern Europe, and Latin American countries—some of which still struggle to offer positive regulatory experiences and intellectual property protection.
The FDA has reportedly expanded its reach to keep its finger on overseas manufacturing, but can it keep pace? These inventions will ultimately advance the quality of care hospitals provide, but in the development process, how can those in the health care arena be assured the "process" produces devices that meet the high standards our hospitals strive for each day? What do you think? Blog about it with us at 24x7mag.com/blog.
Julie Kirst