Why the 28th iteration of the Indiana Biomedical Society annual meeting will be one for the books
By C.A. Wolski
If you're in the process of making your New Year's resolutions, consider adding attending the Indiana Biomedical Society (IBS) Annual Conference to the list. The 28th annual conference, which will take place on Saturday, January 26, will be held at Indianapolis' Sheraton City Centre, as it has for the past decade. According to conference organizers, the one-day event is designed to give biomeds plenty of opportunities to brush up on their skills, network, and meet with vendors about the latest advancements in medical technology.
In addition, attendees will have the opportunity to take the CBET exam, and participate in an alternate equipment maintenance (AEM) program under the guidance of the biomed who has—literally—written the book on the subject. What's more, the conference is open to any biomed who would like to attend, regardless of his or her affiliation with the IBS.
Planning Ahead
With the conference conveniently scheduled for a Saturday, travel planning is simplified with little need to impact a biomed's busy work schedule. Also, having the conference at the Sheraton City Centre adds another layer of convenience for attendees.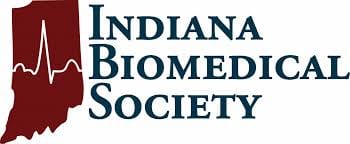 Situated in the heart of Indianapolis, the Sheraton City Centre is accessible to a host of local attractions (many of which are linked by a series of covered causeways), as well as the ever-popular Indianapolis Zoo. In other words, the IBS conference could serve double-duty as a family getaway while the biomeds are busy at the show. Those who prefer to stay in the hotel are also in luck, however. The Sheraton City Centre has a full set of amenities, including restaurants and a fitness center.
While the setting of the IBS conference is designed for convenience and comfort, the organizers have also created a program that is sure to challenge and stimulate HTM professionals, conference organizers say.
Innovation in Indy
The IBS annual conference is set up differently from a traditional industry event with keynotes, breakout sessions, and vendor displays either taking place at different times or in different areas of the convention space. Instead, IBS conference organizers have created an atmosphere emphasizing interaction.
"The Indiana Biomedical Society conference has an open concept, which [encourages] networking and the social aspects that we all appreciate," says Benjamin Esslinger, CHTM, CBET, IBS conference chair, as well as administrative director of clinical engineering Central Division at Franciscan Alliance.
After all, Esslinger says, "The vendor booths, main stage, break tables, and lunch are all held in one big room at the Sheraton City Centre. Additionally, the educational session rooms are attached to the large conference room. Due to the open concept, we ensure that attendees and vendors are all in the same area for the entire day, which allows for more time to network."
While the list of speakers and educational session topics have yet to be disclosed at presstime—they will be posted on the IBS website in late December—Esslinger was able to give a peak at what surely will be highlights for both new and long-time attendees alike.
Attendees who want to add the CBET credential to their list of accomplishments will have the opportunity to take the CBET exam on the day of the conference. IBS is partnering with AAMI, which will have representatives onsite to proctor the exam, as well as fellow association the Colorado Association of Biomedical Equipment Technicians (CABMET).
On Friday, January 25, Dave Scott, a biomed from Children's Hospital of Colorado and CABMET study group organizer, will lead a one-day pre-conference review to prep those who want to take the exam. CABMET is also providing self-paced online study materials—distributed to attendees about eight weeks prior to the IBS conference.
Scott's CBET review session isn't the only exciting event taking place on January 25, however. That day, IBS conference-goers will also have the opportunity to attend a session concerning AEM with industry guru and AEM Program Guide: Alternative PM for Patient Safety author Matt Baretich, PE, PhD. (Among Baretich's other accomplishments, he serves as president of Fort Collins, Colo.-based Baretich Engineering and sits on 24×7 Magazine's editorial board.) Baretich's book is aimed at taking the guesswork out of conflicting terminology—including the meanings of the acronym "AEM"—and shares how to remain compliant with standards and regulations.
Maximizing Conference Attendance
Whether a biomed is a first-time or a long-time attendee, taking in all that the IBS annual conference has to offer is no small task, given the competing sessions and vast networking opportunities.
Esslinger has advice for both newbies and veteran attendees alike. For the first-timer, he recommends being as engaged and as involved as possible. "The conference is a great place for networking and education," he says. "To ensure first-time attendees get the most out of their experience, I recommend attending as many breakout sessions as they can, speaking to as many vendors as possible, and networking with fellow healthcare technology management professionals throughout the day."
Long-time IBS attendees need not worry, however. Esslinger says that IBS conference organizers have taken numerous steps to keep content relevant and the experience fresh. "The board works diligently to bring the latest and greatest education and keynote speakers each year," he ways. "The vendors in attendance always help our long-time attendees stay up to date with equipment that may be purchased within their respective facilities."
The bottom line? The 2019 IBS conference will offer attendees an opportunity that is both valuable and memorable—certainly a great way to kick off the New Year.
C.A. Wolski is a contributing writer for 24×7 Magazine. Questions and comments can be directed to chief editor Keri Forsythe-Stephens at editor@24x7mag.com.