It's rare that someone can truly see an issue from two sides—particularly in the very contentious battle over medical device servicing. But G. Wayne Moore, CEO of Longmont, Colo.-based Acertara Acoustic Laboratories and 2020 Ultrasound Chair for the MITA Ultrasound Section, has a perspective that few share.
Here, Moore reveals why MITA and industry peer AdvaMed withdrew from the FDA's "Collaborative Community" initiative in May and what that may mean for the future of the group.
24×7 Magazine: The FDA third-party service docket, the Right to Repair movement, and the FDA-formed "Collaborative Community" have been hotly debated issues for the past four-plus years between OEM and non-OEM medical device service providers. Where does Acertara fit into the picture?
G. Wayne Moore: Acertara is a stakeholder from several perspectives. We are an ISO 13485:2016 certified OEM of diagnostic ultrasound probe testing devices and a member of the Medical Imaging and Technology Alliance, or MITA. We are also an ISO 13485:2016 certified third-party ultrasound probe repair company, serving OEMs, ISOs and HTMs on a worldwide basis. Lastly, we are an ISO 17025:2017 accredited acoustic power, intensity, testing, and calibration laboratory, providing these services to OEMs, research hospitals, and regulatory agencies, such as the FDA.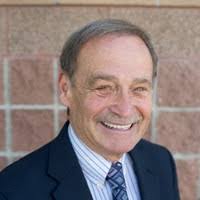 Moreover, Acertara is an active member of the MITA Service Committee and the Collaborative Community effort and has been involved with the FDA third-party service docket since it began more than four years ago. So, we wear many hats in this discussion and can view the issues from many perspectives.
24×7: What is your take on why industry groups MITA and AdvaMed have recently withdrawn from the Collaborative Community?
Moore: While I don't speak for either MITA or AdvaMed, my sense is, and has been, that the very premise of using a Collaborative Community as a vehicle to resolve multifaceted, complex, and often competing issues would be in the end a long, drawn-out and not very productive undertaking. After more than a year into the Collaborative Community, not even a basic framework for how it should function has been codified.
I take both MITA and AdvaMed at their word when they say that the recent challenges of dealing with COVID-19 issues made them re-prioritize scarce internal resources. I also take non-OEM participants at their word, that they want to see the Collaborative Community to continue in earnest. I don't see villains on either side of this issue; both have patient safety concerns at heart, but they have different visions on how to achieve this goal.
24×7: Is there a possibility that MITA and/or AdvaMed would re-engage with the Collaborative Community? And, if so, what would need to change to make that happen?
Moore: I believe that if the FDA decided to take the leadership position in the Collaborative Community and if the core structure of how it would operate to produce actionable and agreed-to outputs were clearly defined, then the industry may want to re-engage. In the absence of this, I am not hopeful.
24×7: Can the Collaborative Community, if it continues, be effective without industry involvement?
Moore: Given all the issues that have arisen over the past 12 months and prior, it is unclear to me how it can be as effective as participants initially envisioned without significant industry involvement. My sense is that without industry involvement, entropy will rapidly overtake the community and participation will dwindle.
24×7: Because of the COVID-19 pandemic and the spotlight on repairing ventilators, the Right to Repair movement seems to be gaining traction within the medical device repair arena, with entities such as iFixit leading the charge. Is that the new direction that third-party medical device servicers are going to pursue to gain access to OEM service manuals, repair parts, and service software keys?
Moore: It's a great question. I think that part of the process of resolving several key issues raised by the Collaborative Community will depend on when the long-awaited FDA Guidance on repair versus remanufacturing is released and what it says. The other path for resolution of access to OEM materials may, unfortunately, go through the litigation route. But I don't think anyone wants to see that happen.
24×7: Where do you see this all going in the next 12 months?
Moore: More than 20 years ago, the third-party service issue was a hot topic. I was there—again in the middle of the fray representing my company, Sonora Medical Systems. The FDA was going to issue guidance back then, but it never did. So now we face the issue again—on steroids. I believe that in the absence of direct FDA involvement, the most likely direction going forward is through legislation, litigation, or both.