<%Response.charset="iso-8859-1″%>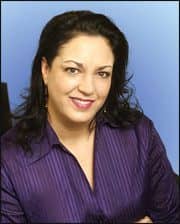 Julie Kirst, Editor
A recent poll on our Web site asked the question: Would you like your employer to pay for IT training? The overwhelming percentage of respondents—98.2%—said yes.
The first thing this answer indicates is that clinical and biomedical engineers recognize the drive in the industry toward computerized medical equipment and medical equipment connectivity, which has necessitated an understanding of and a convergence with the IT department. They know these changes mark new requirements in their work, and the response signifies the willingness of CEs and BMETs to learn and grow in the profession and not ignore the direction of the industry.
On the other side, the response points to employers that may not be providing the training required for biomeds to stay current with the profession's changes.
Training often represents a catch-22 for businesses: Because of the expense, a business may opt out of training until certain profits are accrued, and yet proper training produces more efficient employees, which helps improve the bottom line.
The health care industry has become one of the fastest-growing markets for IT and telecommunications services. Telecommunications companies not normally involved in health care, such as Intel and Texas Instruments, have recently entered the health care sector to capitalize on this growing market. According to Insight Research Corp, a company that provides market research and strategic analysis for the telecom industry, the US health care telecommunications services market is expected to increase from $6.3 billion in 2006 to $8.1 billion in 2011. This growth will be driven by the need for advanced, data-intensive applications such as computerized x-ray and electronic medical records systems, PACS, and PET imaging solutions, which require exponentially higher bandwidth, speed, and capacity in the network.
There is no question where this industry is going. By training employees on the latest innovations, a facility can offer the advanced diagnostic procedures demanded today by patients and physicians, and improve its financial health by drawing top physicians and the patients who seek their expertise. xxx
While some hospitals recognize the importance of training and devote considerable dollars to it, many continue to ignore training issues. In a time of tight budgets, how can a hospital be persuaded to loosen the training purse strings? How has your department dealt with this issue? What innovative solutions can your department suggest? Would OEMs be willing to offer group training if neighboring hospitals partnered? Now is the time for employers to take the lead and educate their current employees. Giving them the skills needed today will only strengthen health care and patient safety.
Julie Kirst