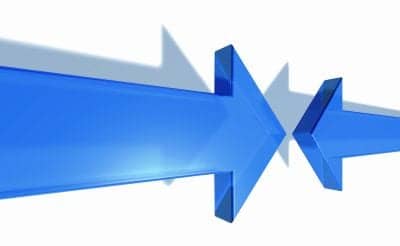 It isn't that officials at Jordan Valley Medical Center, West Jordan, Utah, wanted an easier road to accreditation—just a different road. Conditions under its current accrediting entity had become too prescriptive, and keeping up with changes proved to be a headache.
It was a corporate decision to switch accreditors, and Joseph DiVito, director of clinical engineering at Jordan Valley, ultimately agreed with the administration at Iasis Healthcare, parent corporation of Jordan Valley and several other facilities. "The old accreditor dictated how to do things instead of what to do," DiVito says. "We were seeking a more collaborative process from an accreditation program that shares our philosophy of education and continuous improvement."
Jordan Valley administrators opted for Cincinnati-based DNV Healthcare Inc, a relative newcomer to the exclusive club of accreditors anointed by the US Department of Health & Human Services' Centers for Medicare & Medicaid Services (CMS) to approve hospitals for crucial Medicare payments. The other accrediting bodies with Medicare-deemed status are The Joint Commission, the American Osteopathic Association, and CMS itself.
DNV Healthcare, part of Det Norske Veritas, Oslo, Norway, received deeming authority for US hospitals in September 2008, integrating ISO 9001 quality methods with Medicare Conditions of Participation.
"Achieving deeming authority from CMS was not easy, nor should it be," says Randall Snelling, chief physical environment officer for DNV Healthcare. "But DNV is an organization that thinks long term, and that's a bit unusual these days. We thrive, perhaps uniquely, in complex markets that require both vision and discipline. Given our global commitment to health care and standards development, US hospital accreditation was a perfect fit for us, strategically."
According to Snelling, for a hospital to earn accreditation, all management systems must comply with the DNV's National Integrated Accreditation for Healthcare Organizations (NIAHO) hospital accreditation program standard requirements, which also include the medical equipment management system.
Officials at St John Broken Arrow, Broken Arrow, Okla, made the transition to DNV primarily due to the organization's collaborative philosophy. "You are not penalized by the number of dings or problems they find in a hospital," says Greg Null, director of biomedical engineering at St John. "The idea is that DNV does not want you to be tempted to hide things from them."
DNV surveyors encourage stakeholders to get the dirty laundry out on the table and begin the sorting process. DNV does have time limits on the instigation of corrective action plans after a survey but, as Null says, "They told us we would work through any concerns together. As long as we are making headway and are on the right track, everything is fine."
Null reports that officials at St John really want to improve, so the open approach works well. As a result, the tendency to fear accrediting agencies is largely a thing of the past.
A Path to ISO 9001
DNV opts to visit facilities on an annual basis (instead of the traditional 3-year rotation), a system that consistently puts hospitals on the wider road to ISO certification within 4 years. While most biomeds are familiar with ISO guidelines, it can come as a surprise for some who are not aware of DNV's close adherence to ISO standards.
When Greg Null met his DNV accreditor, the director of biomedical engineering admits he had a bit of fear. "The first thing the DNV rep said when he shook my hand was, 'Tell me about your ISO 9001 program,' and I was taken aback because we did not have an ISO 9001 program," Null says. "Then he started talking about traceability and ISO regulations."
Null soon found out that time was on his side, and DNV reps were not in the dreaded "gotcha" business. Instead, they helped him pave a long-term road designed to end in full ISO compliance. "That is what DNV is choosing as their litmus test or road map to accreditation," Null says. "And fortunately, ISO 9000 is a great program."
A key component of ISO concerns equipment calibration and traceability as governed by the National Institute of Standards and Technology (NIST), a federal agency. If the NIST tests biomedical equipment, biomeds can rest assured that the proverbial gold standard has been satisfied.
Various companies calibrate medical equipment, but DNV representatives want to know: How can biomeds rely on these testing entities? The answer traces back to the NIST. If company A has its equipment calibrated by NIST, the agency essentially provides an official "OK" to company A to calibrate somebody else's equipment.
This traceability is a part of ISO 9001 requirements, and proper documentation is a must. "This is where it gets a little difficult for biomedical engineering," Null says. "DNV wants a piece of paper that says, 'Your equipment was calibrated and it was calibrated by this company's equipment,' and they want the asset ID. They want the asset numbers of company A that was used to calibrate company B's equipment. They want the NIST number that the government assigned to company A for their equipment. ISO 9001 is about traceability."
This focus on calibration and traceability is all part of DNV's mission to eliminate variability whenever possible. Biomed talents differ, but the approach to each job should remain the same. "If you send biomed tech Joe out to do preventive maintenance (PM), there must be a procedure and a process that biomed Joe goes through just like biomed Jack would do," Null says. "Every PM on a piece of equipment needs to be done the exact same way. If biomed Joe checks A, B and C, biomed Jack better also check A, B, and C."
According to Snelling, much of the biomed world is already well acquainted with ISO, as are a lot of manufacturers and vendors. Nitty gritty details of the ISO-quality management system that specifically deal with medical equipment may not be widely known, but that usually changes when DNV surveyors outline their plans.
Since there is no "national code" that dictates how biomedical professionals must deal with equipment, the role of the accreditor is highly valued by federal payors. Numerous guidelines and recommendations are out there, but they do not resemble rigid procedures, such as strict US Department of Labor Occupational Safety & Health Administration regulations.
The Collaborative Philosophy
A pleasant demeanor on the part of surveyors goes a long way toward earning crucial buy-in from biomeds who are eager to fill ISO knowledge gaps. DNV surveyors are degreed professionals, each with many years of experience in fields such as hospital management, clinical services, health law, ISO certification, and engineering.
"These surveyors are able to effectively teach biomeds about ISO and its mission of continual improvement," Snelling says. "Even if biomed managers are perfect when we walk in, we set them on a path where they are looking for things that they can improve on. Every year they should pick out some kind of indicators to monitor."
It is no accident that DNV refuses to choose which indicators to track. On the contrary, the organization puts the onus on hospitals for ruthlessly practical reasons. In short, they believe that people who work at the hospital know it better than anyone else. "Some people find it hard to fathom that DNV would say to a hospital biomed equipment manager, 'You come up with your own programs and your own procedures.' " Snelling says. "We don't want to dictate what you do. We are not as prescriptive as other agencies, and this is by design. We consider the people in that hospital to be the experts."
DNV surveyors may ask a biomed manager how he and staff members handle equipment they suspect requires repair. A normal answer might be to tag it and place it in a certain area. These basic questions are a starting point, and they may yield systemic problems such as inconsistent tagging procedures—or variations in tags—that threaten overall quality and consistency.
If biomeds are having trouble finding equipment—no easy task in the Byzantine labyrinth of many large hospitals—DNV hones in on the problem. "If PMs or calibration are due for a particular machine, we need to find that machine," Snelling says. "If you can't find it, depending on the criticality of that machine, this can be a problem. You've got a piece of medical equipment out there that may be touching patients that has not had PMs. We don't prescribe exactly what you need to do to find that equipment, but we will tell you that you cannot do nothing. If you say to one of our surveyors, 'Well, after 60 days we start looking for equipment,' that is sort of a wrong answer. We would drill down on that."
Fortunately, most biomed managers instantly realize there is a problem, and they do not need reminding. "We are really not wanting to come in and write speeding tickets," Snelling says. "We want them to recognize the road is a little slippery, and it is time to slow down on their own."
One of the main tenets of ISO is to eliminate variation. That means that throughout the hospital DNV surveyors want all clinicians to be able to look at a piece of equipment and see one indicator that the unit is broken.
DNV will typically not prescribe what that indicator is, but they want it consistent. "If your hospital policy is to tie yellow balloons to defective equipment, and you train staff to recognize the yellow balloons, then that is fine with us," Snelling explains. "All we want is consistency. We want to eliminate variation, and we want a quick and efficient way for staff to be able to separate equipment that is not working correctly." 24x7
---
Greg Thompson is a contributing writer for 24×7. For more information, contact .
Busting the Silos
Surveyors at DNV Healthcare adhere to ISO 9001 standards, and talking to other departments is one way to put those standards into action. We asked Randall Snelling, chief physical environment officer for Cincinnati-based DNV Healthcare Inc, what his organization brings to the accreditation process and how it helps facilities to foster communication.
24×7: With DNV facing an entrenched competitor, does DNV offer a new road to accreditation?
Snelling: In spite of, or maybe thanks to, the existence of an entrenched competitor, we knew we had a more modern, possibly even a breakthrough approach, to accreditation. We also knew from many, many talks with hospitals that there was a deeply pent-up desire for change—a fresh approach. That inspired us, and, in turn, we believe our program is proving to be inspirational to the hospitals adopting it.
24×7: How can DNV boost communications among departments that sometimes rarely communicate?
Snelling: Once DNV comes into the hospital, the biomed manager is no longer on an island. Many hospitals are what we call silos. There is a department here, a department there, and they don't talk. I read an article recently where the author suggested that biomed managers go up and communicate with nurse managers on every floor when something needs to be said about the equipment. Within ISO, communication is a requirement.
24×7: Biomed managers are busy. Can someone else do the communicating if necessary?
Snelling: It is not necessary that biomed managers do this communication on their own. There could certainly be someone else within the organization that can help get the word out—be it through the safety committee or whatever venue it is that you use to communicate. The bottom line is that when hospitals become DNV-deemed accredited, many of these silos go away.
24×7: Can better communication, as fostered by accreditation, influence on-the-job safety for biomeds?
Snelling: Biomeds are human beings, and they are susceptible to HIV and everything else that is out there. Knowing this, you have to worry about blood-borne pathogens.
DNV surveyors want to know: How do you ensure that the equipment that goes back down to the biomed department is clean enough to work on? Is this even a biomed problem? No, it is not. It is an infection control problem. You would expect the infection control department to address dirty equipment that a biomed has to work on—and they should.
No matter what the answer is, the departments must reach out and communicate. This is de-siloing of the hospital. We bring biomed folks to the forefront of the hospital and talking to all sections of the facility. Many times, biomed is stuck down in the basement and nobody ever thinks about them.
24×7: Does accreditation get biomeds out of the literal and figurative basement?
Snelling: After the DNV survey, and after you become DNV accredited or deemed, hospitals realize that biomed needs help in education, help in infection control, and help in purchasing to make sure the purchasing process is appropriate. DNV requires that purchasing processes be appropriate. Would it be appropriate for the hospital to buy very expensive medical equipment and not speak to anybody in the biomed department? No.
24×7: What part do biomeds play in the accreditation process?
Snelling: To earn accreditation, all management systems must comply with the DNV's National Integrated Accreditation for Healthcare Organizations hospital accreditation program standard requirements, including the medical equipment management system. As an example, this is a shortened scenario of the medical equipment system's interaction with the hospital to comply with a stated standard:
Complying with SR.1. In regard to "safe use."
The biomed department will be assigned to attend the hospital safety committee (or attend as part of a subcommittee) meeting. This assignment will originate in the safety office which, will in turn, justify the inclusion of the biomed department on the committee list.
The justification will include the necessity and importance of such attendance. Interaction with other departments will be explained and this communication will be assured by hospital top management, as ISO requires. "Safe use" will require the proper handling of equipment by departments other than biomed and therefore, interaction through the safety committee is imperative.
Equipment usage difficulties, as well as issues identified as safety concerns, will be communicated here. Appropriate measuring, monitoring, prevention, and correction actions will be communicated as well as any other communicating functions the hospital has developed to ensure safe usage of biomedical equipment.
Acquisition and appropriate selection of equipment will also require participation by departments other than the biomedical department. Although participation by the biomed department in this process would certainly be "appropriate," input from other end users such as doctor's, nurses, therapists, etc would also be necessary to assure hospital resources are focused to provide equipment, training, and maintenance needed for the services provided.
According to Snelling, this is a very brief synopsis of the involvement of biomedical/clinical engineering departments in the hospital accreditation process, noting that, "it takes a village."
—GT