One of the constants in our world today seems to be change. From one day, one week, even one moment to the next, we face change. How has your work environment altered since last year? At 24×7, we would like to know what is happening in your world. Fortunately, you can tell us because it is time once again for our Annual Compensation Survey. Now available at www.24x7mag.com/survey, this is your opportunity to speak out about the good—and not so good—circumstances at your facility, how you feel about it, and what can help improve the situation. Are you more inspired? Better trained? Has your department been restructured? Did it hire more people? Your responses in the survey, which also tracks and analyzes financial compensation in different regions, will provide valuable information that we will compile and publish in our December 2008 issue.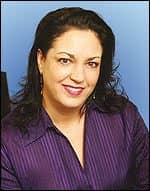 If you're a CE, BMET, imaging specialist, manager, or any member of the technical service and support field in health care who works in the United States, we invite you to take a few minutes to complete the survey, keeping in mind that your participation can help create change.
Participation toward change is what Elliot B. Sloane, PhD, of Villanova University has often encouraged. Elliot has contributed numerous articles to 24×7, most recently for our February 2008 "Networking" column. This month, we are pleased to welcome him to our editorial advisory board. An advocate in helping shape the future of health care, Elliot is also the cochair of the HIMSS/RSNA/ACC IHE Strategic Planning Committee and cochair of the ACCE/HIMSS IHE patient care device domain. His inestimable contribution to this magazine, committees, and forums ensures that the critical decisions made on these committees and the subsequent knowledge imparted will benefit not only your work, but also each of us as users of health care.
We each have the opportunity to facilitate changes, but it is sometimes difficult to know where to start. Theodore Carl Soderberg, author of the new book Uncharted Waters, believes that goal setting lies at the heart of getting what you want. Soderberg suggests that once you decide what you want and when you want it, spend at least 30 minutes per day pursuing it. Setting aside the same time each day to work on your goal and dividing it into smaller segments can help keep you on target.
What's your dream or goal? Using Soderberg's ideas, in a few months you could be closer to certification, trained on a new modality, or you could help start a local biomed association.
Whatever your dream, 24×7 wishes you well. I also hope you'll take just a few minutes to complete our short survey. I thank you in advance for your participation.
Julie Kirst