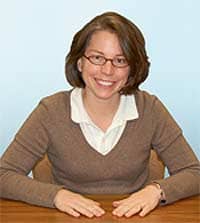 Justine Kennelly
Determining the right level of service for your medical systems requires strong collaboration from members of your medical, financial, business, and operations teams. In order for the service to best meet your unique needs, it requires a trusting relationship with your service provider.
From preventive maintenance to corrective service, on-site to remote, and proactive to reactive, you want service support that is timely and cost-effective. You may also need access to optional services such as education for clinical applications, multivendor service, consulting, system and asset reporting, parts purchasing programs, financing, and more. What should you look for in a service agreement, and how do you navigate the vast landscape of options?
You should first determine what level of service you require for your medical systems and facility needs. As a team, work with all the departments that have a stake in the success of your operation—building consensus is a good step toward defining your service expectations. Here are the most common types of service agreements, along with questions to help determine what level of service is appropriate.
Full or Comprehensive Services: These cover labor for on-site and remote technical response, parts delivery and replacement coverage, and planned maintenance. Key issues to consider:
Does your organization operate critical medical equipment at all hours of the day, every day of the week, or just during standard business hours?
How essential is uptime to you, or is it acceptable to have your medical equipment occasionally down for corrective service or planned maintenance?
Is parts delivery required as soon as possible, or can you wait until the next business day?
Is speed of service or low price more important? Do you need service coverage that can adjust to your business needs? Is training required for your clinical team? Do you need financing on your equipment and services?
In-house Support Services: These support organizations with in-house engineering teams by providing access to OEM-trained technical expertise and parts replacements at preferred pricing. Service labor arrives on-site or remotely only when the in-house team requires back-up support. Key issues to consider:
What level of in-house expertise does your team have or do you plan to have, and what OEM support is needed?
How much do you spend annually on self-installable parts, and do you require critical parts coverage on expensive parts?
Do your in-house teams need backup labor support and technical training?
Time and Material Service (T&M): These provide labor services and parts upon request, no service agreement required. Services are typically charged on an hourly basis and include travel, on-site support, and remote services. Key issues to consider:
Is cost your number one business concern?
Is some equipment downtime acceptable?
Is your tolerance for risk on repairing your equipment at a level where you are comfortable without guaranteed response times and labor and parts coverage?
Negotiating Tips
Once you've answered your key questions about your service needs, here are a few of the most important points to consider:
Review all available service contract options offered by the vendors you are considering, comparing level of service and pricing for each before making a final purchase decision. The least expensive contract may not always be the best solution financially. Your savings today may end up costing you 10 times the savings if the service provider is unable to deliver on the services.
Remember, meeting financial targets is cornerstone to a successful business (true for your facility and your service provider). As you negotiate, communicate your priorities and accept the service levels that are delivered with your budget decisions.
Always check references before signing a contract. Ask to visit the service providers' service center, and parts distribution and training facilities.
Ask your service provider if you can change your service agreement levels as your business needs change.
Work on negotiating true relationships with your service provider, rather than clamoring for an easy "out-clause."
Purchasing an extended service contract at the time of your system purchase instead of after your warranty expires may help you negotiate savings.
Ask for flexible budgeting options on such items as parts and labor purchases.
Equipment services in the medical industry were estimated to be $9.7 billion in 2011. The goal is to balance cost reductions while keeping medical systems up and running to support patient needs and reduce patient dissatisfaction and rescheduling. Comprehensive services provide the highest level of support and often have a system uptime guarantee. In-house support services augment your in-house expertise, and T&M services provide a less expensive option with a pay-as-you-go approach. The right service agreement should provide you with the most appropriate level of service support you need for your technologies, facility, and future needs. This does not always mean the most comprehensive or least expensive agreement—there is no one-size-fits-all approach.
---
Justine Kennelly is the director of marketing, imaging systems customer services, Philips Healthcare North America. For more information, contact .
What's on Your Mind?
Got a gripe? A recommendation? Does someone or something deserve praise? Share your opinions and insights with your peers. Soapbox columns should be 850 to 900 words in length and can be e-mailed to .