A research project in Poland aims to utilize cardiac surgery robots. As part of the product development, the Foundation of Cardiac Surgery Development is using Rigel 288 analyzers during electrical safety testing.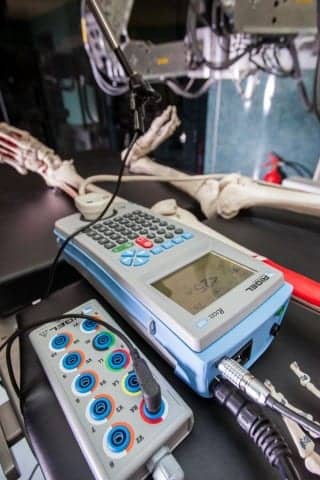 The robot, called Robin Heart, is Europe's first medical robot for cardiac surgery with semi-automatic movements, an advanced human-machine interface, and a 3D virtual training system.The robot is tested in accordance with IEC 60601-1 requirements for basic safety and essential performance. The components also have to be regularly inspected and tested to make sure they comply with IEC 62353, the standard for in-service and after repair testing of medical electronic devices.

Rigel's 288 analyzer features multi-lingual menu driven instructions, with download report, and can test in manual, semi automatic, or fully automatic test modes. The device's compact is particularly beneficial for the technicians involved in the Robin Heart project, providing improved portability and ease-of-use during completion of electrical safety checks.

A compact Bluetooth barcode scanner enables devices and equipment to be quickly and easily identified, while test results can be stored within the device and printed wirelessly to the rugged battery operated printer.
The device also can record user-defined inspections and measurements from other equipment, such as SpO2, NIBP, ECG, and other electro medical patient equipment.