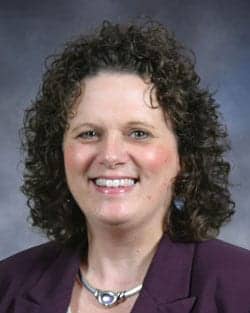 Axess Ultrasound, an independent service organization specializing in ultrasound service, ultrasound technician training, and probe and system repair, has named Christine Wright as its executive director. Wright had served as interim director since last fall.
Wright has over 25 years of healthcare experience and ultrasound. She has held roles in clinical, sales, marketing, applications and management, and spent more than 15 years as a registered technologist in obstetrics and gynecology, giving Wright a unique ability to provide the ultrasound user's perspective. Wright joined Axess Ultrasound in 2011 as director of new business.
Before coming to Axess, Wright held marketing management roles within the preowned ultrasound division of GE Healthcare, helping to manage the trade-in channel and global redeployment of equipment for GE pre-owned sales.
"In her time at Axess Ultrasound, Chris has proven herself as a leader, helping to grow the business through new research and development initiatives, all while maintaining our high level of customer service and engagement," said Kristy Kainrath, senior vice president of strategy and business acceleration for Medxcel, Axess Ultrasound's parent company. "I'm confident she will take the organization to the next level through continuing to assist hospitals, clinical practices and imaging centers around the world with their ultrasound needs."
Wright holds an associate's degree in radiologic technology from Indiana University School of Medicine and a bachelor's degree in marketing from Indiana Wesleyan University. She is board certified in diagnostic medical sonography.