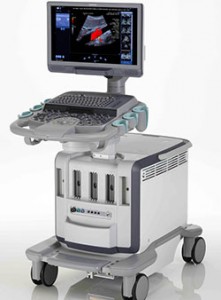 The latest release of the Acuson SC2000 from Siemens expands the usability of the company's established SC2000 system into abdominal vascular applications, according to an announcement made during this summer's American Society of Echocardiography (ASE) scientific sessions. The SC2000 is a fully functional 2D and volume imaging ultrasound system.
The Abdominal Vascular Release (Release 3.5) of the ACUSON SC2000 volume imaging ultrasound system is equipped with the 6CI HD high-density curved array probe. According to Siemens, the probe is the first to combine an HD transducer with IN Focus technology for high detail and contrast resolution throughout the entire field of view.
For more details on the updated SC2000, visit 24×7's Ultrasound Community.