Royal Philips has introduced new OB/GYN innovations, aBiometry Assist, TouchVue, and Tilt, as well as the eL18-4 transducer available on Philips EPIQ 7 and 5 and Affiniti 70 ultrasound systems. Showcased at the 27th World Congress on Ultrasound in Obstetrics and Gynecology, Philips' OB/GYN ultrasound solutions are designed to give clinicians more information earlier in pregnancy, making it easier to provide a confident diagnosis and overcome diagnostic challenges.
The solutions feature innovations such as anatomical intelligence, fingertip control, and enhanced imaging versatility. Philips also debuted its new InnoSight touchscreen-based diagnostic compact ultrasound.
"At Philips, we are committed to meeting the unique and growing needs of OB/GYNs and their patients through innovation," says Vitor Rocha, ultrasound business leader at Philips. "Deeper levels of definition and clarity enable early, evidence-based decisions, and our solutions with ergonomic tools help to further optimize workflow to provide clinicians more time with patients. Our ultrasound solutions are designed for life, giving clinicians diagnostic confidence and their patients peace of mind."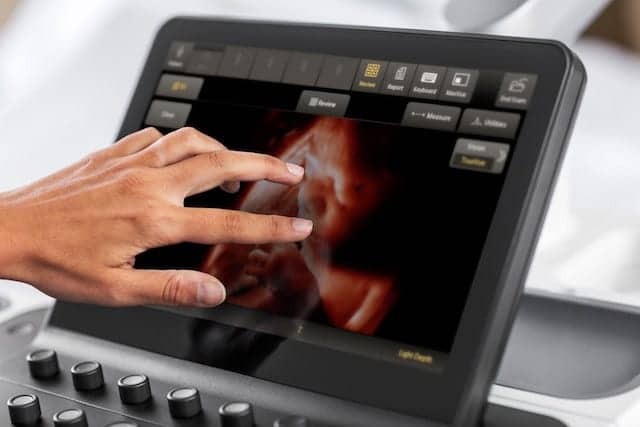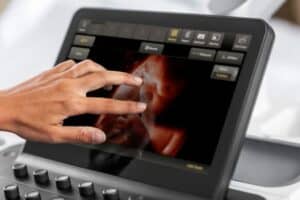 With its anatomical intelligence of fetal anatomy that preplaces measurement cursors on selected structures, aBiometry Assist reduces conventional measurement steps to streamline fetal measurement and reporting workflow. TrueVue with TouchVue interface utilizes the EPIQ touch panel, allowing users to interact and direct both the volume rotation and internal light source, creating photorealistic 3D fetal images that allow deeper connection between the fetus and future parents. And Tilt maximizes OB/GYN imaging versatility with a new 2D Tilt feature of the 3D9-v3 transducer, enabling lateral scanning of anatomical structures that are off-axis without having to manually angle the transducer to provide more comfort to the patient.
Furthermore, the eL18-4 transducer features a multi-row array configuration for full electronic focusing of the elevation plan to provide imaging with exceptional detail resolution and tissue uniformity for clinical solutions including obstetrics. Also, the new InnoSight diagnostic compact ultrasound system features an ergonomic, intuitive design, and clinical versatility to meet the mobility needs across a wide range of applications.