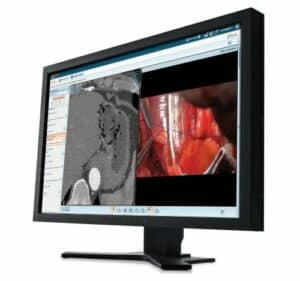 Carestream will exhibit its imaging management systems at the Society for Imaging Informatics in Medicine's conference in Portland, Ore, later this month. Under the company's Clinical Collaboration Platform—which includes the Vue Archive, the Vue Radiology Diagnostic Viewer with multimedia reporting, the Vue Motion, and the MyVue patient portal—clinicians can obtain modules for diagnostic viewing and creating and distributing multimedia radiology reports. Carestream's platform also offers modules for sharing non-Digital Imaging and Communications in Medicine (DICOM) clinical data directly from an electronic medical record system.
"We have customers looking for a unified enterprise imaging platform, as well as a deconstructed model based on their current enterprise needs," says Kiran Krishnamurthy, Carestream's worldwide product line manager for healthcare information solutions. "Carestream is able to support both deployment models with our Clinical Collaboration Platform that leverages standards-based protocols," he says, adding that the "unified core supports [the] addition of new modules."
Carestream's PACS manages 16 billion exams a year globally while its Vue Archive stores 105 billion exams, or 11 petabytes of data per year, from multiple vendors' PACS. "The key challenge is interoperability," Krishnamurthy says. "Carestream has been successful in diverse environments, and we are a leader in the adoption of standards, which was showcased at the recent [Integrating the Healthcare Enterprise] (IHE)-Europe Connectathon."
Carestream is one of the first vendor-neutral archiving suppliers to implement Health Level Seven International's new Fast Healthcare Interoperability Resources framework, and it will continue to adopt open standards, such as IHE and DICOM.
For more information about these technologies, visit Carestream Health.