The market research firm IBISWorld has issued a report by Lead Healthcare Analyst Anna Son, who addresses the question: How can hospitals reduce the cost of providing care? Son's report indicates that with looming reimbursement cuts and financial penalties in the rapidly changing healthcare environment, hospitals hoping to reduce costs need to rethink outdated approaches and operate with leaner cost structures.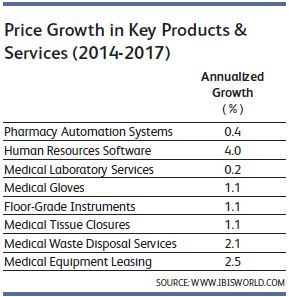 Some of the cost-cutting strategies highlighted in Son's report include investing in smart technology, outsourcing areas like medical laboratory services, and more efficiently managing inventory, such as physician's supplies. In her discussion about how smart technology can help hospitals, Son first cites the rising number of hospital deaths each year that can be attributed to medical errors stemming from incorrect medications, faulty laboratory reports, and misdiagnoses.
For this reason, Son says, hospitals would be wise to invest in smart technology like pharmacy automation systems, which can help them "reduce medication errors and boost operational efficiency." Son adds the caveat that hospitals should choose carefully when purchasing pharmacy automation systems to ensure the investment can be implemented without a lot of additional remodeling or restructuring.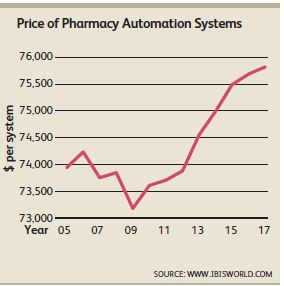 Son further cautions that, when purchasing pharmacy automation systems, "hospitals should also consider buying other related products and services, such as medication management systems, to further increase their operational efficiency." Son also recommends that hospitals invest in workforce management systems that would help them manage HR issues such as staff scheduling, payroll, and performance development.
To help mitigate costs in other areas, the report recommends that hospitals consider joining group purchasing organizations (GPOs) to maintain their negotiation power with suppliers. Additional savings may be realized through a shift from purchasing medical equipment to leasing it. Son notes that equipment leases can offer protection against technological obsolescence and deliver benefits like fewer maintenance responsibilities and a lower initial capital investment.
Hospitals may further curb costs by investing in higher quality waste disposal containers that are built to withstand repeated cycles of sanitization, thus reducing the number of waste containers that need to be purchased over time.
Son's full report is available online on the IBISWorld website.
Image credit: IBISWorld