The Joint Commission has named Kathryn D. Petrovic, MSN, RN-BC, the next director of the Department of Standards and Survey Methods (DSSM). Mary Brockway, RN, MS, the current director, announced her retirement earlier this fall. In her new position, Petrovic will report to David W. Baker, MD, MPH, FACP, executive vice president, Division of Health Care Quality Evaluation.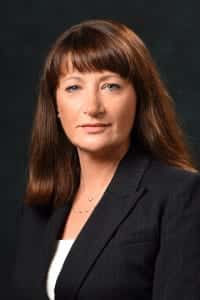 As director of DSSM, Petrovic will play a critical role in the future of The Joint Commission's standards and survey processes. She will oversee the research, testing, development, and revision of Joint Commission standards as well as the development and evaluation of Joint Commission survey practices.
DSSM develops standards for all Centers for Medicare & Medicaid Services recognized programs as well as disease-specific care certifications. The department also supports research and framework for The Joint Commission's national patient safety goals.
"I think Kathryn will be terrific as director," Baker says. "Her past leadership positions in healthcare organizations and her roles in other divisions of The Joint Commission give her unique experience and perspective that will help ensure our standards address key quality and safety issues, can be applied consistently by surveyors and can help health care organizations drive improvement and achieve better patient outcomes."
Petrovic was previously a field director in the department of surveyor management and development for the Behavioral Health Care and Psychiatric Hospital programs at The Joint Commission where she provided direction, leadership, and training to surveyors. Petrovic also served as senior associate director in The Joint Commission's Standards Interpretation Group and a surveyor for the psychiatric hospital program.
Prior to joining the Joint Commission, Petrovic served as a nurse leader in several healthcare organizations. In those roles, she addressed complex clinical and operational challenges and fostered cohesive, multidisciplinary, and interdepartmental teams. She received her bachelor of science degree in nursing from Saint Mary's College, Notre Dame, Ind., and her master of science degree in nursing administration from the University of St. Francis in Joliet, Illinois.