24×7 Magazine recently sat down with Matt Tomory, vice president of sales and marketing at Pittsburgh, Pa.-based Innovatus Imaging, to discuss an interesting trend Innovatus is seeing in the healthcare technology management industry.
24×7 Magazine: Can you please share what you've experienced recently in the healthcare technology sector?
Matt Tomory: Over the past few years, we've seen a large increase in healthcare organizations, as well as individual facilities, researching and qualifying potential service partners. Previously, only large enterprise systems or asset managers went to this level, but lately, we've been involved with requests for proposals from mid-level to large metro facilities wanting to make very well-informed purchasing decisions.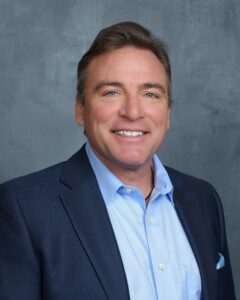 With all of the information available online about various service providers for HTM professionals and healthcare consumers, purchasers can easily compare reputations, first-time fix rates, quality of care, and much more. We've seen a definite shift in focus to selections based on quality research and overall value. As a society, we are informed consumers—and no one is immune to this trend, which will continue to grow given the ease of access to information.
24×7: What's driving this new trend?
Tomory: I speculate that one reason is the increased attention on the right to repair legislation and past discussions surrounding potential regulation of third-party repair. Healthcare organizations want to be assured they are making the best decisions for their patients and their business—in that order.
Another could be that individuals, or the health system at large, may have had too many bad experiences with providers they thought they could trust, received negative feedback from end-users, experienced premature failures resulting in subsequent repair or excessive warranty claims, etc. We've all experienced less-than-ideal service at one time or another. With all the third-party reporting organizations, and information available to anyone at any time, we can do a little research to avoid big mistakes.
24×7: Shouldn't consumers be able to trust repair providers in today's review-centric market?
Tomory: We'd hope so. When the legacy organizations that formed Innovatus Imaging entered the repair market, there were only about two to three companies offering ultrasound probe repair. If you do a Google search for "ultrasound probe repair" today, there are over 8 million results but well over 100 companies offering some level of probe repair.
Since the third-party repair industry is not regulated, how does one choose? What is the quality standard to which these hundreds of organizations subscribe? The truth is, there really isn't one. Healthcare organizations may actually increase their potential risk when choosing a third-party repair solution.
24×7: But isn't Innovatus Imaging a third-party repair provider?
Tomory: We are, but we are also an original equipment manufacturer (OEM). Being a relatively newer name in the industry, many people are unaware that Innovatus maintains an FDA-registered manufacturing facility for ultrasound transducers, transducer arrays, and other ultrasound-related products and that all of our facilities utilize an ISO 13485:2016 certified quality management system. One portion of our manufacturing division is dedicated to contract manufacturing.
Simply put, we manufacture finished medical devices and supply them to larger OEMs, who, in turn, integrate them into their brand. Another portion of our manufacturing division is to support our repair center with functions such as qualifying components, material selections, and testing processes.
24×7: What would you tell someone wanting to qualify a repair provider?
Tomory: It's of utmost importance to assemble the right team and for that team to drill-down and ask some very tough, focused questions. There has to be an openness to learn more about the products, as well as who and what is behind the repair. The choice needs to be less about immediate cost savings and more about long-term value to the organization as a whole. Secondly, it's about asking the right questions. An important aspect of this process is providing very detailed scenarios to make sure you have a true apples-to-apples comparison.
For larger healthcare organizations, and those within asset management, an in-person tour of the repair facility is a must. Travel budgets are limited, but technology isn't. If in-person isn't available, insist on a live video tour using an app like Apple's FaceTime or Microsoft Teams. Have your contact walk outside and show the facility's exterior. Continue by walking around the interior, having him or her highlight the important aspects of their facility as well as their various teams. You may be surprised at what you see, or what some may refuse to share.
24×7: What are facilities currently looking for when selecting an ultrasound repair provider?
Tomory: Many facilities are in search of a one-stop-shop for ultrasound—meaning a provider who provides service and parts for the scanner, as well as probe repair. This reflects a business model similar to the OEM. The fact is, a good percentage of large OEMs subcontract probe manufacturing to specialty manufacturers with high levels of engineering and expertise, such as Innovatus Imaging, to help fill a void with a cost-effective partner.
Very few, if any, OEMs offer comprehensive probe repair. In most cases, large OEMs focus on the resources to manage the entire product and its lifecycle, thus requiring outside experts with specific knowledge for specialty items. For example, the scanner, its software, and the probes are specialties unto themselves. Knowing that one piece of information should help purchasers realize that probe repair is much more of a specialty than originally thought.
24×7: What is one statement that summarizes this process?
Tomory: Technology matters. Seek out providers who are experts and innovators with respect to their service offerings versus the general one-stop-shop. Investigate the technology, the processes, and the expertise that define the organization and the products they deliver to you and your patients. Ask who developed their technology, as well as how it is tested, qualified, verified, and validated. Also ask what they are doing to continuously improve.
24×7: How can Innovatus help those seeking to qualify a potential repair partner?
Tomory: We wish that every potential customer could visit our facilities. After all, those who have [recognize us] as a technical pioneer in the probe repair industry. But the reality is that operating budgets are shrinking, travel is currently risky, and ultrasound is just one small portion of an organization's service budget. In that effort, we are holding a virtual open house.
We are opening the doors to our Center of Excellence for Design and Manufacturing in Denver and our Center of Excellence for Ultrasound Repair in Tulsa, Okla. We invite you to take a technology journey with our recently released video and see for yourself what's behind the products and repairs from Innovatus Imaging.