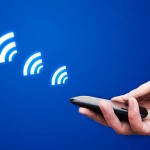 According to a new partnership agreement between Welch Allyn and Gentag, the two companies will bring to market near field communication (NFC) technology for medical devices and sensors—technologies that will be used for remote patient monitoring worldwide.
Gentag is a global manufacturer of disposable, wearable, and immunoassay biosensors that can be read with NFC-enabled devices. Its NFC technology allows for the integration of ultrathin battery-less and wireless sensors into various medical diagnostic applications. The goal of this collaboration is to enable the sending of patient measurement data wirelessly via NFC to increase workflow efficiency gains and allow for faster availability of clinical information in the Electronic Health Record.
"This collaborative opportunity will enable Welch Allyn to provide clinicians with smart monitoring solutions and improve patient access to cutting-edge diagnostics," Welch Allyn president and CEO, Stephen Meyer, stated in a press release. Welch Allyn is a global manufacturer of physical examination instruments, accessories, and medical diagnostic devices.