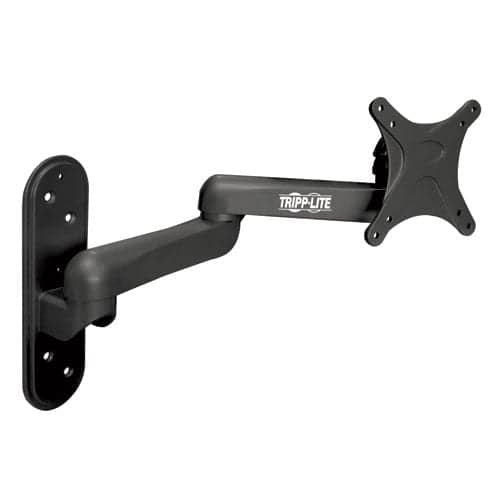 Tripp Lite, Chicago, has released a new line of display mounts. The first of its kind offered by the company, the mounts come in six varieties; customers can choose from fixed, tilt, and full-motion constructions.
The mounts can support monitors up to 165 pounds and up to 60 inches, accommodating displays for both personal use and group use. All six mounts are VESA-compliant. On select models, the frame's design allows users to anchor to a wall with off-center wall studs.
For more information, click here.