Are You Aware of Medical Devices' Data Security Risks?
Learn how to protect your medical devices from cyber-attacks
Cyber-criminals have set their sights not only on large health networks, but also on smaller organizations—including community hospitals, independent service providers, and outpatient centers. To learn how you can prevent breaches through medical devices and keep patient information and data safe, join 24×7's editor on Wednesday, June 30, at 1 p.m. EST for a free 30-minute webinar presented by Dunlee and featuring Jörg Zemke, a certified healthcare cybersecurity expert.
Attendees will also have the opportunity to ask Zemke all their pressing cybersecurity questions during a live Q&A session.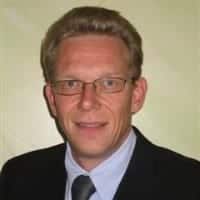 Jörg Zemke
 Certified Information Systems Security Professional

Medqor is committed to protecting and respecting your privacy. We may contact you about our products and services or share information with sponsorship partners, as well as other content that may be of interest to you. By submitting your information, you consent to us contacting you for this purpose in accordance with our privacy policy.
For further information, please check out our privacy policy here