Heidi Horn, vice president of global enablement—healthcare at Paramus, N.J.-based Nuvolo, has been elected as chair of AAMI's Technology Management Council (TMC).  Horn is currently on the AAMI Board of Directors and received AAMI's 2019 HTM Leadership Award. She is also an inaugural AAMI Fellow and active in many national healthcare initiatives.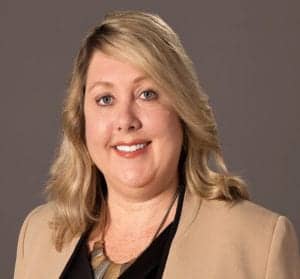 "One of the many things that differentiates Nuvolo as a company is its active participation in initiatives that impact the healthcare industry," says Tom Stanford, CEO of Nuvolo. "We're not just a company that operates on the periphery. We are actively involved in the industries we support, and we encourage our team to participate in industry associations and projects to ensure they fully understand factors affecting our clients which enables us to better define how we can help."
Founded in 2004, the TMC is an advisory committee of healthcare technology management (HTM) thought leaders who work with AAMI to advance and support the field. It represents the interests of biomedical equipment technicians, clinical engineers, and other HTM professionals. Priorities for the TMC include strengthening the HTM field by finding creative ways to promote HTM careers, developing materials to highlight HTM as a desirable profession to students and young professionals, creating education programs to develop the existing workforce, and producing resources to promote best practices.