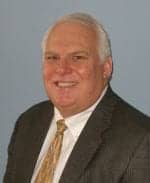 Patrick Lynch, CBET, CCE, HIT Pro/PW, CPHIMS
You may notice that my name has a number of new letters after it. They are evidence that even an old dog such as myself can learn new tricks. After many years in this field, I find myself in need of new formal training to keep up with new developments in health care. EHR, EMR, CPOE, CDSS, Patient Portal, HIE. It is enough to wobble the mind, as Kelly Bundy would say.
Traditionally, BMETS and engineers had to worry about medical devices. Now, every medical device is a computer. And they all talk (or soon will talk) to a worldwide configuration of computers, servers, clouds, repositories, and other IT devices. We also have a whole bunch of new partners who are concerned with the data and information that our devices create. In contrast to the days when the importance of medical devices was primarily within the hospital and the information created was used just to deliver local care, the worlds of IT, administration, reimbursement, government, and medicine are paying attention to our equipment. Connectivity is king. Nothing is a stand-alone device. Things, they are a-changin'.
Enter the US Government. It is the only entity large enough to drive this change throughout the entire country. The czar for the US government is the Office of the National Coordinator (ONC) for Health Information Technology. The ONC is giving away money to hospitals, doctors, and individuals to facilitate the rapid adoption of electronic medical records and data systems. Twenty-seven billion dollars ($27,000,000,000). Part of this is to educate health care professionals in the new field of HITECH—Healthcare Information Technology for Economic and Clinical Health. Unfortunately, the funding has ended, but the ONC has told me that the training will be available at some of the locations across the country, even without reimbursement.
Let me explain the education to you. The ONC has developed a number of units of study, which it has organized into six curricula, each with a particular group of people in mind. One is for IT professionals who have limited health care experience, one is for health care workers who have little IT experience, one is for nurses and doctors, one is for hospital leadership. The difference is that the courses contain the units of study that are needed by the various groups based upon their backgrounds and knowledge. There is one that biomeds fall into—Practice Workflow and Process Redesign. (It is the HIT Pro/PW in the headline above.) There are many community colleges across the country that are participating. All training is online, with no residency requirements. This means that you can sign up with anybody that offers the course, and the course material will be the same. Since you never have to travel to a campus, the location does not matter. I used Central Piedmont Community College in Charlotte, mainly because I had experience with it and knew its online education quality was excellent.
After signing up and paying your tuition (normally $360), you are given your sign-in information. The course lasts 6 months, with certain deadlines for each of the seven or so units, to make sure that you do not get behind. There is no final exam. You must pass with an overall score of 80%. Tests and homework are given equal weighting. The time requirement is 10 or less hours per week for 6 months.
Upon completion of the course, you are eligible to take the HIT Pro examination, which, when passed, allows you to use the certification title "HIT Pro/PW." This examination costs about $300 and has continuing education requirements to maintain it. When I took the course and the exam, there was a reimbursement program in place, so I paid nothing. That has expired, but please keep checking with the ONC Web site to see if any more funding becomes available. Even so, $300 isn't bad.
The course definitely is NOT a hardware course. You will not learn IP addressing, router operations, or how to ping. You will learn about the future of health care from the 10,000-foot-level: Overviews of health care, hospitals, IT, and terminology. Then you will begin studying how traditional health care operates, such as a patient moving through a physician's office, from making an appointment, to arriving, to filling out forms, to being seen, to receiving a prescription, paying a co-pay, and scheduling a follow-up visit. You learn how to evaluate the efficiency of these steps and decide which of the steps can be made better by computers and software and how the systems in the physician's office need to tie into the systems at the pharmacy, the specialist, the hospital, and beyond. At the end, the main benefit for the biomed is to be much more comfortable around new acronyms, terms, and health care systems that affect our jobs and equipment directly. I now have a fairly solid understanding of where health care is going, what factors and forces impact the information plans for the future, and, most importantly, I am not the least bit hesitant to participate in discussions about IT systems and their impact on my medical devices.
By the way, if you would rather take the training in a self-study manner, I have all of the lectures posted at the Web site of the Healthcare Technology Management Association of South Carolina. You can join for free, and then you may download the courses from the members only section. Good luck.
---
Patrick Lynch, CBET, CCE, HIT Pro/PW, CPHIMS, is a biomedical support specialist with GMI, Charlotte, NC. For more information, contact .
What's on Your Mind?
Got a gripe? A recommendation? Doessomeone or something deserve praise? Share your opinions and insights with your peers. Soapbox columns should be 850 to 900 words in length and can be e-mailed to .