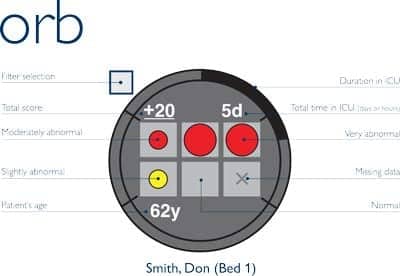 Royal Philips Electronics and Vidyo Inc have launched the first Philips Healthcare solution incorporating enterprise-grade video for patient monitoring applications, the Philips IntelliSpace eCareManager 3.9.
The enterprise telehealth platform featuring Vidyo's VidyoRouter technology follows an earlier announcement of the companies' collaboration in April 2012, initiating Philips' launch of an enterprise video conferencing platform for health care for use in monitoring ICU patients. Technological features of the system incorporate multiple tools for enabling better coordination of patient care, care team collaboration, and patient engagement that allow visual monitoring and access to vital patient information from remote locations.
"Enterprise-wide deployment of next-generation telehealth services requires advanced video technology that is scalable and flexible enough to support the needs of today's caregiver, family, and patient, regardless of distance or setting," said Lori Lazzara, Philips' VP, GM connected care solutions. "This newest version of our IntelliSpace eCareManager platform is the first system which meaningfully combines these innovative technologies from Vidyo and Philips, and underscores our shared commitment to enabling patients to be transitioned between acuity levels at the most appropriate time, to improve patient care and reduce costs."
The platform combines Philips' orb—a newly launched graphical dashboard—with Vidyo's VidyoRouter platform, which expands the ability for care provider devices to work across a broader range of networks. Orb's ability to integrate practical data with visual technology helps clinicians prioritize patient needs and streamline in-hospital care. The orb dashboard (pictured) features circles that represent individual patients and their health status. By viewing these circles, clinicians can determine, at a glance, important patient or population-level information, such as which patients are in need of immediate care versus others who might be ready for hospital discharge. It also helps clinicians prioritize information that was previously unavailable due to the massive amount of data created by a single patient, whether they are providing care at the bedside, from the nurses' station, or hundreds of miles away from a remote, centralized telehealth care team.
According to Philips, as the adoption of telehealth by health systems continues to increase, companies with complementary technologies are working together to support clinicians who are managing large populations of patients remotely but do not have the capacity to manage multiple technical systems. Philips eCareManager 3.9 and Vidyo's collaboration provides a continuous, single platform to reduce technological redundancies—from the emergency department to the ICU and discharge—and offers continuity for quality of care.