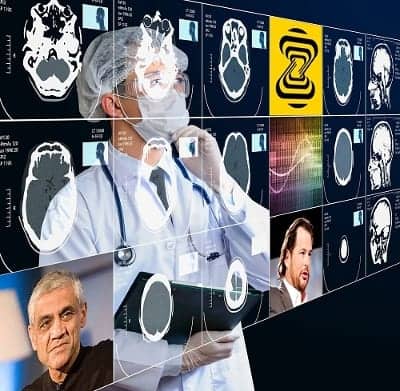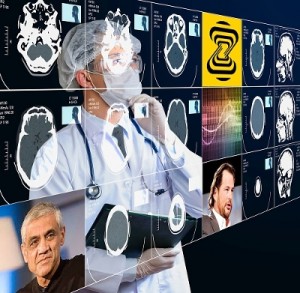 Israel-based Zebra Medical Vision has launched a closed beta of its Medical Imaging Research platform and received funding of $8 million led by Khosla Ventures, with participating parties DeepFork Capital and Salesforce. According to Zebra, the platform enables researchers to quickly develop imaging algorithms and insights based on large-scale datasets and advanced processing power. Zebra reports that its next step will be expediting the commercialization and clinical application of its imaging research and insights tools for HMOs and ACOs.
According to Zebra, the demand for medical imaging is rapidly increasing, yet it is getting increasingly difficult to achieve fast, accurate diagnosis with existing radiology resources. Medical imaging storage has grown tenfold since 2005, and continues to grow with more advanced modalities. Therefore, says Zebra, there is an acute need for accurate automated tools to enable high quality diagnostic insights at scale.
"Advances in machine learning and computer vision have made it possible to create diagnostic quality algorithms based on big data that surpass current reading accuracy rates," said Elad Benjamin, CEO of Zebra Medical. "Such algorithms will reduce false positives, identify false negatives, provide earlier diagnosis of cancer or other diseases, and unlock incidental findings hidden in the vast amounts of imaging data that resides within archives of health providers."
Zebra's platform offers a cloud-based, fully hosted research and development environment, which includes access to large datasets of structured, de-identified studies, storage, GPU computing power, and support for a multitude of research tools. The platform also enables research groups to collaborate and create joint tools.
"I have frequently commented that technology will reinvent healthcare as we know it," said Vinod Khosla, founder of Khosla Ventures. "Zebra is combining the power of machine learning, computer vision, and big data to do just that in medical imaging—creating a sandbox through which imaging innovation can occur and be delivered to patients. We are proud to back such a team and an ambitious endeavor, and look forward to seeing the outcomes of the platform."
The Zebra platform is initially being launched to select research groups, and researchers and machine learning practitioners can apply for an invitation. More information is available on the Zebra Medical Vision website.