24×7 Magazine recently sat down with Matt Micalizzi, business development manager at Hauppauge, N.Y.-based Spellman High Voltage Electronics Corp., to discuss advancements in medical imaging solutions, including a new collaboration with digital imaging manufacturer Agfa.
24×7 Magazine: Medical imaging is evolving rapidly these days. What are the key changes you're seeing?
Matt Micalizzi: The medical imaging market is mirroring the general technology market, which is on a constant path toward becoming faster, cheaper, and better. In general, radiology and radiography/ fluoroscopy equipment looks very different and radiology departments function very differently than they did as recently as a decade ago as hospitals migrated from legacy film and computed radiography technologies to wide adoption of flat-panel digital imaging technologies.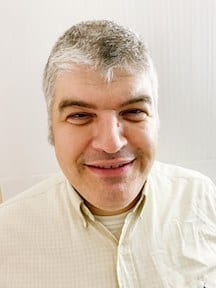 What we see at Spellman is that our customers are challenging us to help make this technology better fit into their workflow so they can maximize throughput while making it so intuitive that it doesn't require extensive retraining to successfully implement.
24×7: What's driving new trends?
Micalizzi: I think we have seen the digital imaging technology really mature in recent years and become so cost effective that it has become the standard of care at most medical facilities. At the start of this, we saw a divergence of different ways to accomplish this with charge-coupled devices, silicon, and selenium offerings before the silicon technology grew into the standard—relegating others to either obsolescence or to niche applications that were best served by their attributes.
After that, we saw an influx of new entrants who wanted to participate in the medical imaging market, joining the fray along with companies who had been participating in it for decades. Few of those companies understood what the healthcare practitioner needed and, therefore, didn't last too long.
I think we've finally reached the beginning of the steady state period in the industry where the new technology is being driven by customer-focused improvements, and most of those improvements are around improving the user experience and making the equipment more productive by seamlessly adapting it into an institution's presently established workflow.
24×7: Spellman and Agfa have recently collaborated on DR Imaging Upgrades. What value does this partnership bring to the clinical practice?
Micalizzi: Spellman HV and Agfa have a long-standing collaboration that led to their industry-leading radiography systems, so we already knew how to collaborate on technical matters. Agfa Musica software is among the longest established and proven digital imaging systems on the market and has a well-earned reputation for delivering outstanding image quality.
This partnership brings together the strength of the Agfa Musica solution with the benefits of single-console digital radiography (DR) system control. This allows sites to consider upgrading older radiography systems to a standard not easily achieved by other upgrade solutions presently available, or to consider purchasing more value-oriented radiography systems and adding the Spellman/Agfa package. In this way, they can achieve a throughput and user experience benefit similar to that of costlier systems.
24×7: How do integrated systems benefit hospitals and/or medical imaging centers?
Micalizzi: The two biggest benefits in implanting our integrated digital imaging solution are throughput and workflow. Regarding throughput, radiology departments are being challenged to do more with less these days. We've responded by automating the process of starting and completing a DR procedure to as few as three clicks of the mouse. This saves time per patient and allows for busy sites to fit more patients in during a normal shift and/or allows sites to have a bit more peak capacity, thus reducing wait times when the department is overrun with imaging patients.
24×7: What would you tell a hospital administrator about your integrated imaging solutions?
Micalizzi: If you have used Agfa Musica software in the past and are considering either upgrading an existing system or purchasing a new system that slots in beneath where Agfa's DR400 and DR600 radiography systems fit (i.e., you don't want or need a system with auto-tracking or auto-positioning capabilities), contact your local Agfa dealer and ask about our solution. It might be exactly what you are looking for.
24×7: How did you go from generators and power supplies to medical imaging solutions?
Micalizzi: It was a logical progression from developing products that met the highest level of performance and features, to looking for opportunities to make those products available for the widest market. At Spellman, our products have been installed in most radiology departments now for several decades—they just don't know it. We developed the industry's first rotating gantry-mounted, CT high-voltage power supply and have made hundreds of thousands of other types of medical power supplies, x-ray generators, and x-ray sources for radiology systems during that time.
We saw that there was a gap in the level of performance and features between a radiology system designed by a top-tier OEM available at a high price and a more value-minded new system or what a site gets when they upgrade an existing radiology room. I think our Spellman/Agfa DR offering really helps bridge that gap.
24×7: What are facilities looking for when selecting a medical imaging solution?
Micalizzi: Capital equipment purchasing decisions involve lots of different stakeholders at healthcare facilities from the people who take the x-rays, their managers, the people who maintain their x-ray equipment, the finance people within the organization, and of course the people who read the x-rays, as these decisions have a significant impact on their work. I personally think that what unifies these sometimes-divergent interests is that everyone is looking for exceptional value.
At Spellman, our value proposition is that we provide a product that offers the highest levels of throughput and simplicity, as that will benefit the radiologic technologists and department managers who use this equipment daily. We also provide exceptional service support for the times when that's necessary at a price that will be palatable to the administrators. Above all, our system delivers diagnostic-grade images consistently to those who are trying to provide the highest standard of care to their patients. We believe our Spellman/Agfa integrated DR solution addresses the needs of all of those stakeholders.
24×7: What one statement summarizes your system?

Micalizzi: Simplicity, image quality, throughput, and value—all in one powerful system.
24×7: How do you add value to a hospital or medical imaging clinic with this solution?
Micalizzi: Throughout our long history of designing and manufacturing products for the medical industry, providing value has been our guiding principle. Sites that implement our solution receive equipment of the highest quality and reliability that builds upon the 35-plus years of medical imaging experience from both the technical and partnership standpoints. Every system is staged prior to shipping for turnkey installation and operation. Our goal, as always, is to provide our customers with "no worries."