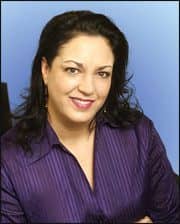 Julie Kirst, Editor
"There is only one way to happiness, and that is to cease worrying about things which are beyond the power of our will," Epictetus (AD 55-c.135), Greek philosopher
We've all done it at some point—woken up early or not fallen asleep for hours because we are worrying about something. That "something" is often work. The good news for those in the health care profession is that your industry is one of the most stable and has a projected high growth rate.
The Conference Board—a business membership and research organization that provides its members with practical knowledge through issues-oriented research and executive meetings—recently released some figures concerning the current and projected job market. In September, more than 334,500 jobs were posted for health care practitioners and technical occupations. Also, health care practitioners and technical workers, in addition to management positions, continue to be the top occupations available and are among the highest paying. Filling out the list of high-demand occupations are those in the computer field.
All of this bodes well for clinical and biomedical engineers. The industry's continued focus on the complexity of new computerized medical devices, connectivity, and the convergence with IT places the profession in the heart of growth. The next step that will keep biomeds secure in their work and at the forefront of the industry's changes is most certainly training.
Since June, the ACCE (www.accenet.org) has offered a teleconference series consisting of 10 monthly 1-hour sessions that cover such topics as emerging health technology trends, HIPAA, human factors engineering, and more (see the May 22 Weekly Jolt).
Teleconferences provide an efficient, economical, and convenient way for many people to obtain education. Offered via the phone, this important information can be accessed by biomeds across the country, making it a very valuable tool. To harness the knowledge of experts nationwide, biomed organizations in different regions can combine their resources and offer teleconferences together.
I recently received information that Florida Governor Charlie Crist has proclaimed October 22 through 29 Biomedical Technician Week, which will conclude with the Florida Biomedical Society Symposium (see September 25 Weekly Jolt). Proclamations like this represent excellent opportunities to expand educational opportunities. Every member should work with their employer to support this honor, possibly parlaying this recognition into a fund that could financially support teleconferences.
The job market is beyond our will, but, fortunately, it's working in your favor. What is in your power to change or improve is the ability to hone your skills so that your skills remain marketable, leading to job security and promotion.
Julie Kirst