Two expert speakers joined 24×7 Magazine's editor for "The Future of Service: How machine data, software and analytics impact healthcare technology management," a free webinar sponsored by GE Healthcare. After all, healthcare providers don't live in a centralized cost-plus world anymore: Every hospital is under pressure to optimize the total cost of ownership.
Click here to register and watch on-demand.
In this 30-minute webinar, you will learn:
The basics of data and analytics in healthcare technology management
Opportunities in your workflow(s) to optimize asset utilization
Success metrics to facilitate the digital transformation in your organization
Speakers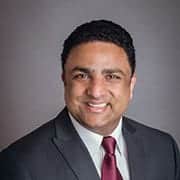 Sharon James
Service Marketing Manager
GE Healthcare
Sharon joined GE Healthcare in 2016 as a Marketing Manager and is responsible for the go-to-market strategy and execution of the Software, Analytics and Cybersecurity portfolio, for their medical equipment services business. In 2017, Sharon lead the successful launch of GE Healthcare's next generation asset tracking solution. Currently, Sharon is working on revolutionary products to hit the Healthcare Technology Management (HTM) market in the next few years.

Jason Schneck
GM of Service Sales and Software and Analytics
GE Healthcare
Jason Schneck has 20 years experience in the Healthcare Services and technology Asset Management environment, having led service operations, commercial teams, and consulting performance improvement groups. Currently Jason leads the Service Software & Analytics portfolio for GE Healthcare, developing a suite of applications that enable improved asset performance and clinical effectiveness of healthcare technology.